Hello All,
I am John Helinski and I am the principal at Hillcrest Elementary. I have been the principal at Hillcrest from since 2016-17. I love being a part of the Alma school system! We have a great staff and great students that we get to work with on a daily basis.
I am very excited about all the different possibilities that Hillcrest has to offer our students! All throughout the year, we have a variety of opportunities and experiences where they are able to learn and grow! On a daily basis, we work hard to meet the needs of each student and provide what they need to be successful.
Personally, I have lived in Alma for over 15 years and I truly enjoy being a part of the community. I have coached youth sports in Alma for over 8 years as well. My wife and three boys enjoy being a part of the community as well as we are all actively involved in many groups and organizations.
I look forward to working with everyone involved at Hillcrest. Please call, email, or set up a time to meet if you ever have any questions or concerns that I can help you with.
Thanks,
John Helinski
Hillcrest Elementary School
jhelinski@almaschools.net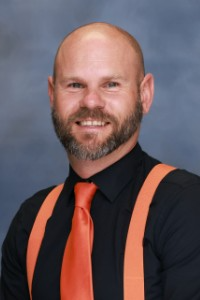 Location:
515 Elizabeth St, Alma, MI 48801
Hours:
7:30 a.m. to 4:00 p.m.
Phone:
989-463-3113 Fax: 989-466-2852