We hope you have a fantastic Memorial Day weekend! If you are traveling, safe travels, and if you're staying in town, you might consider visiting the Highland Festival, located at Alma High School this year!
https://www.smore.com/nxwm5

I was so excited to have lunch with these fine students today as they achieved the goal of "Pizza with the Principal" for their efforts with fundraising during the PTO the Fun Run! It was awesome spending time together, celebrating and talking. Way to go, kids!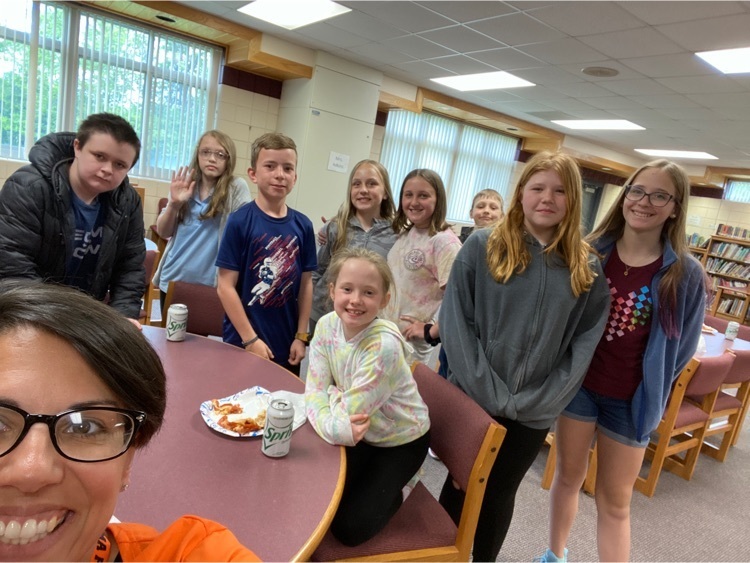 Dear Families, Unfortunately, the weather has not cooperated with us for our 5th grade concert. Due to the rain and storms forecasted for this afternoon and evening, we will be canceling the live performance of our concert. The 5th grade students will instead be recording their performances during their music class. We will put together a video version of the concert and send it out on our Pine Avenue Facebook page next week. Thank you for understanding.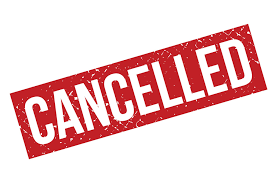 Dear 5th Grade Families, Our 5th Grade Concert is scheduled for Wednesday 5/25 at 6PM outside in the bus loop. Students should arrive by 5:45 and report to the music room or library. Students have been encouraged to dress as they would on picture day, but make sure they are comfortable. Families can bring chairs and blankets to enjoy the concert from the grassy part of the bus loop. As of right now, the forecast looks like rain. We will make a decision on whether to cancel the outdoor concert by 9:00AM on Wednesday morning. In the event that it is canceled, we will record the students performing and release the video as a virtual concert next week.


🐾Today, we welcomed our incoming 4th graders for a visit! They ended their visit with a recess on our playground. We cannot wait to have them here next school year! 🐾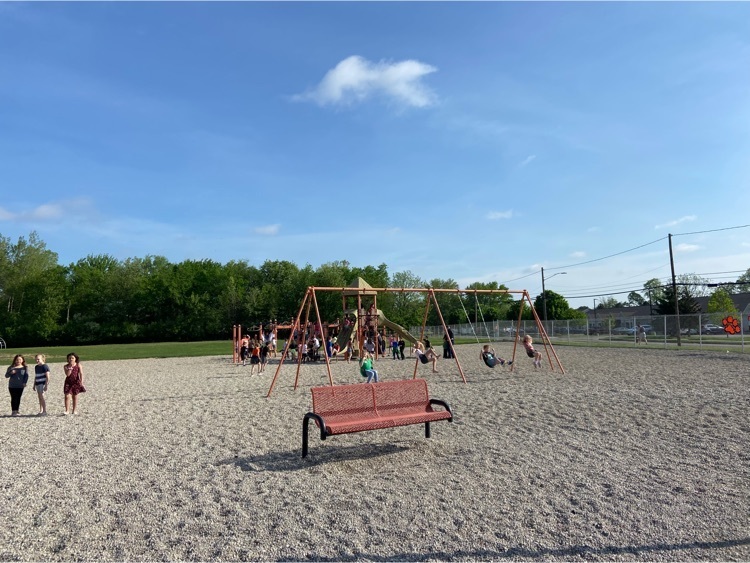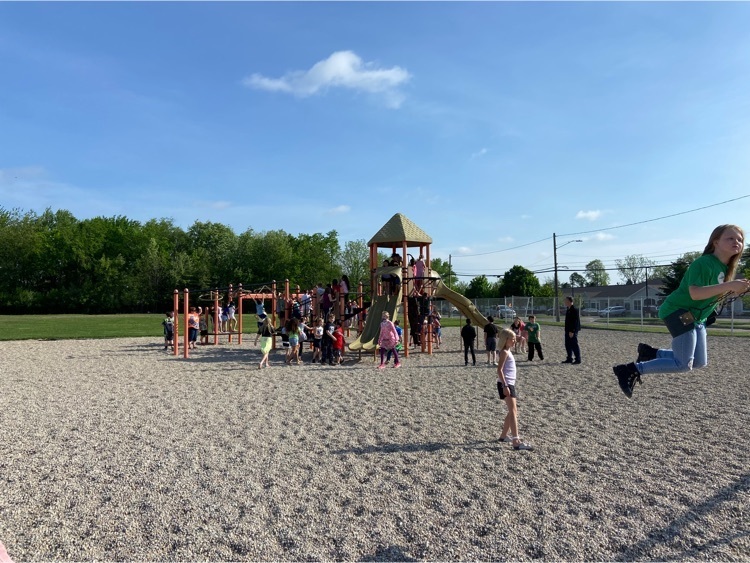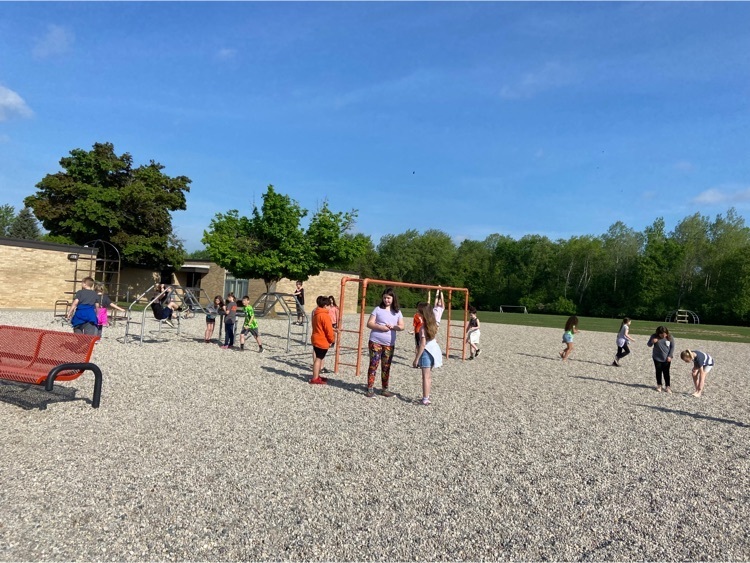 🎓🎓Congratulations to the AHS class of 2022!! 🎓🎓 "You're off to great places! Today is your day! Your mountain is waiting, So … get on your way!" ~Dr. Seuss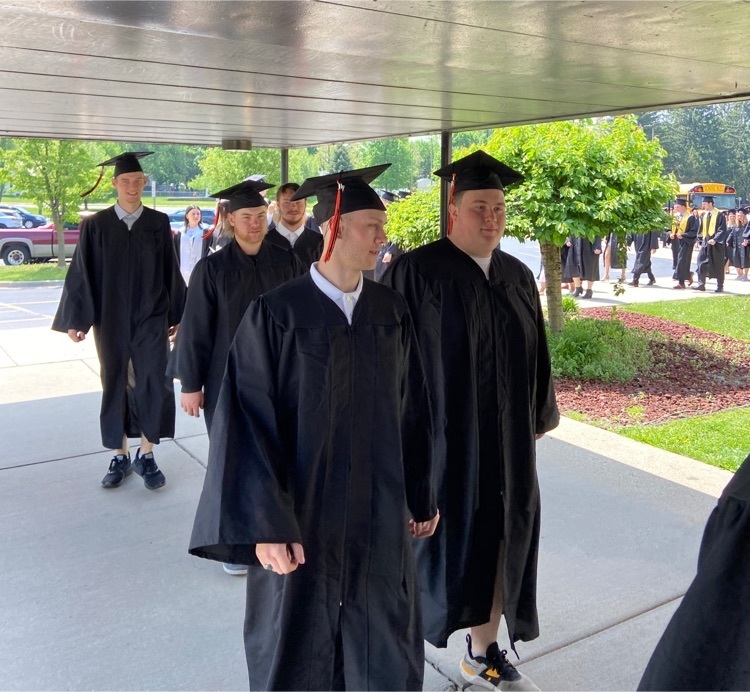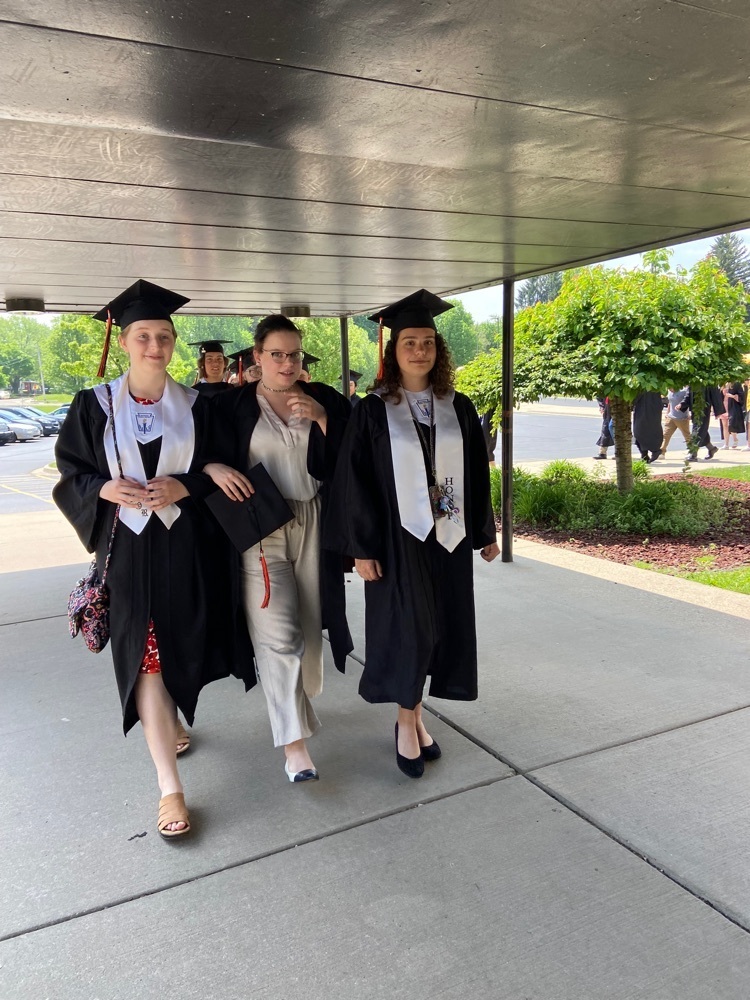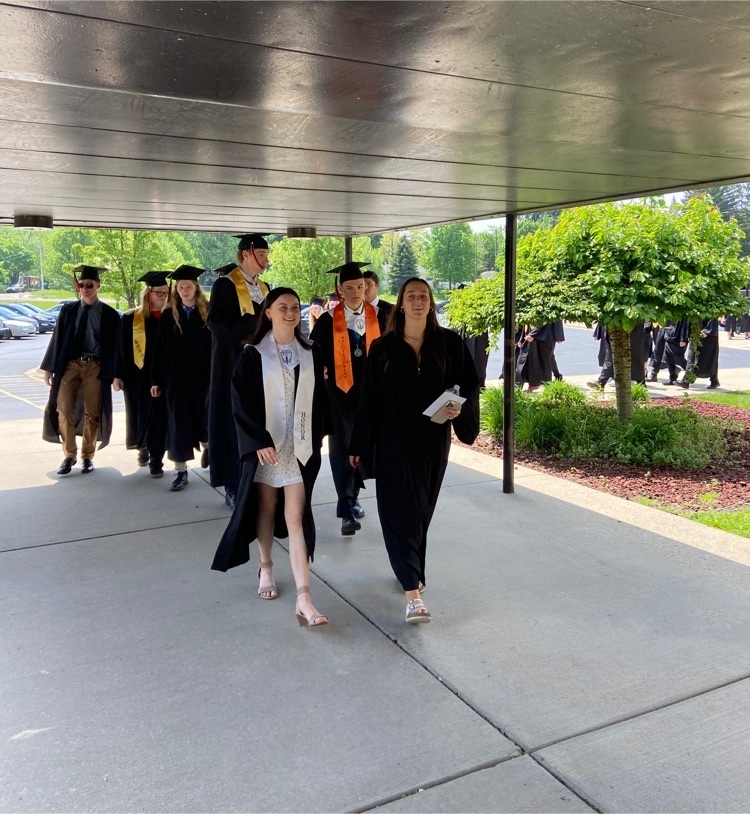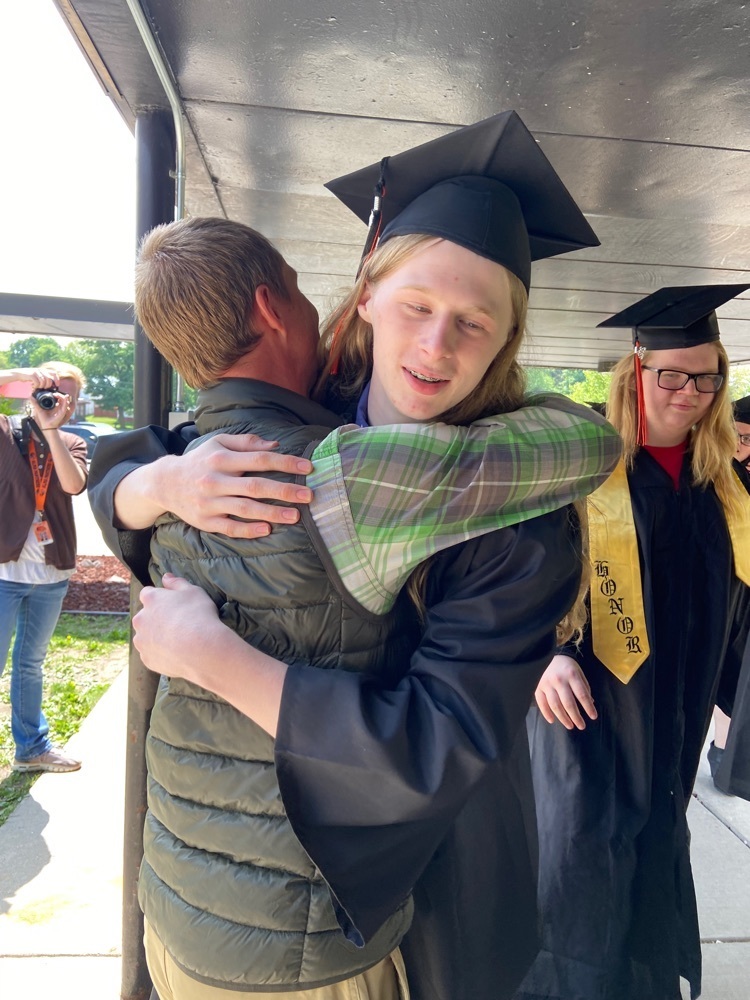 Students in Mrs Adams and Mr Kemler's class were treated to a hip hop lesson from DuHadway Dance today for being the top fundraisers in the Fun Run. They had a great time and worked really hard! Thanks again PTO for organizing it and supporting all of our students!!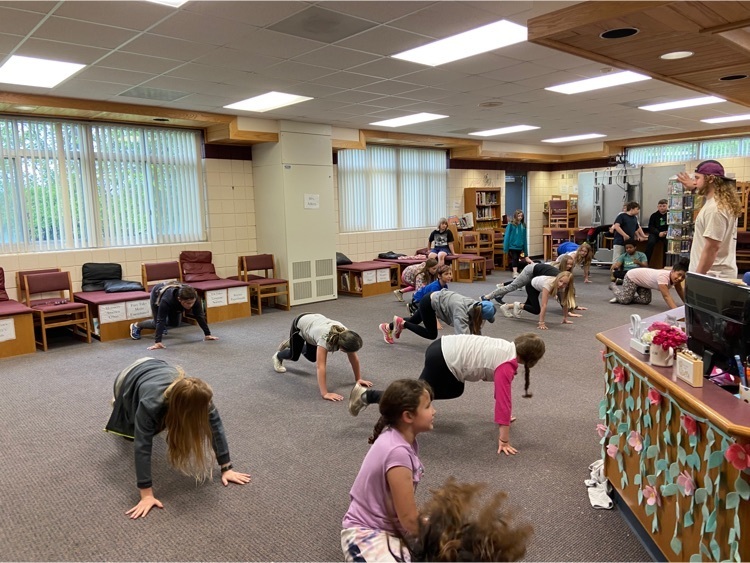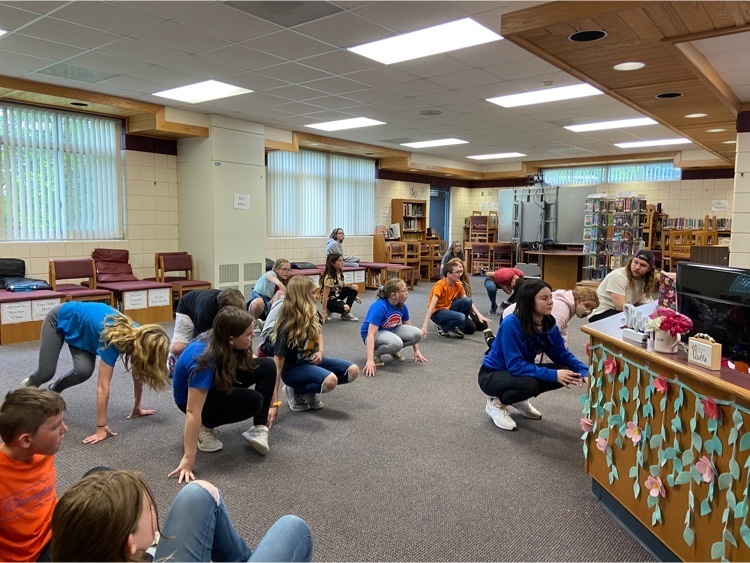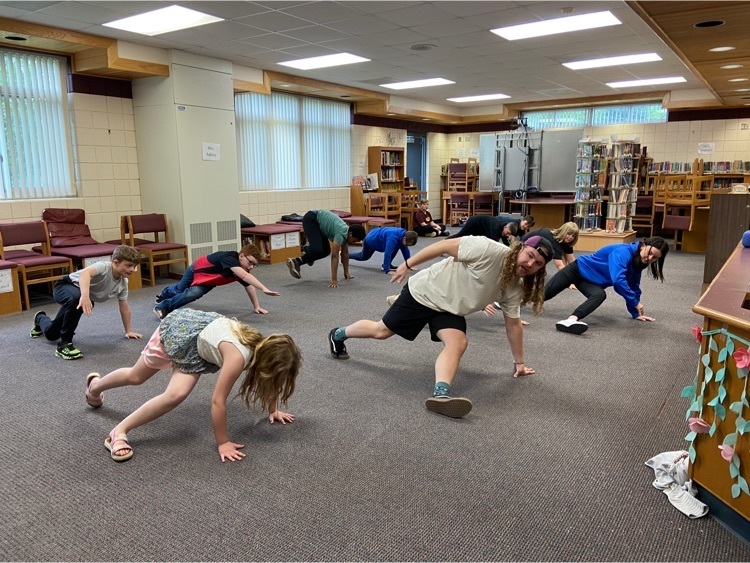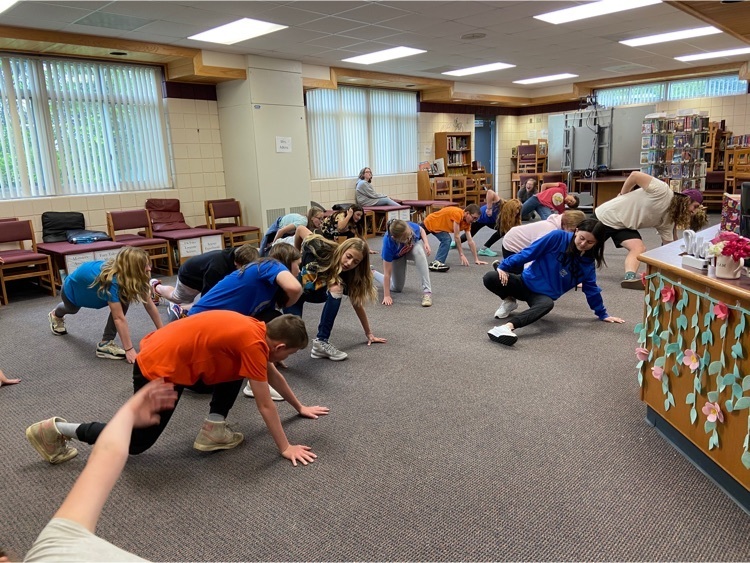 Thanks to PTO for sending our 5th graders to watch the Great Lakes Loons baseball game! What a beautiful day for this trip! Thank you so much! ⚾️🏟🧢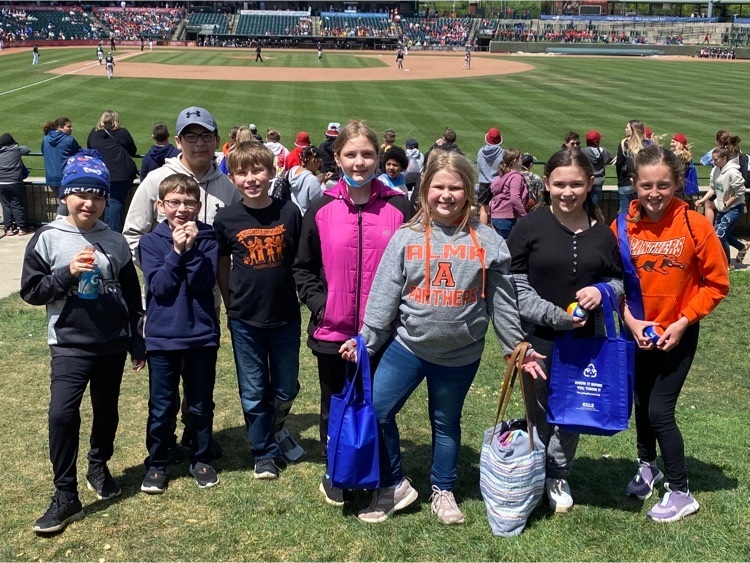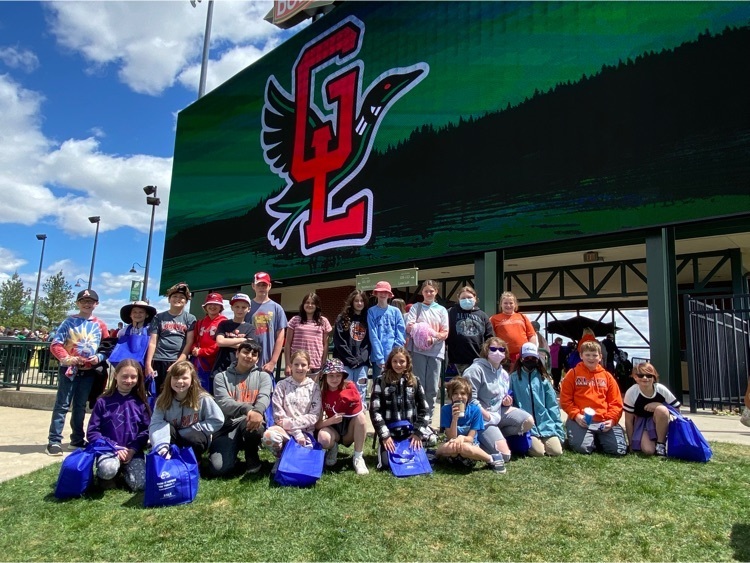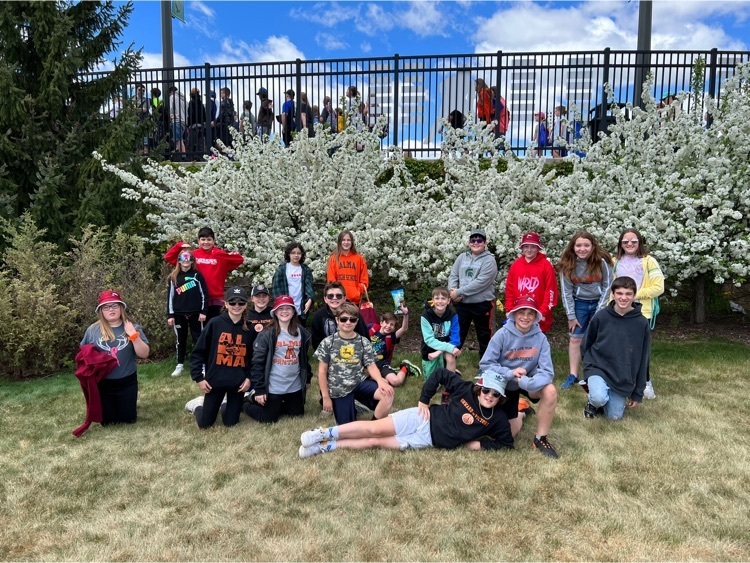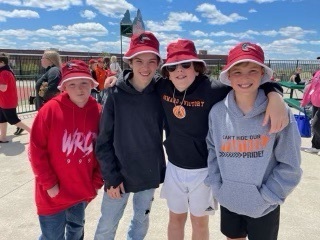 The e-STEM Math Enrichment Camp is a seven-week mathematics enrichment program for students who have completed Grades 4 through 6. Grade 7 students may sign up for Grade 6 lessons to strengthen their foundational skills. The goal of this camp is to counter summer learning loss and bridge students to their next grade. Multiple sessions will be offered per week, and all lessons will be held through Zoom. Applicants will receive communication to choose their weekly lesson times. Apply online under e-STEM Math Enrichment:
https://www.alma.edu/summer-at-alma/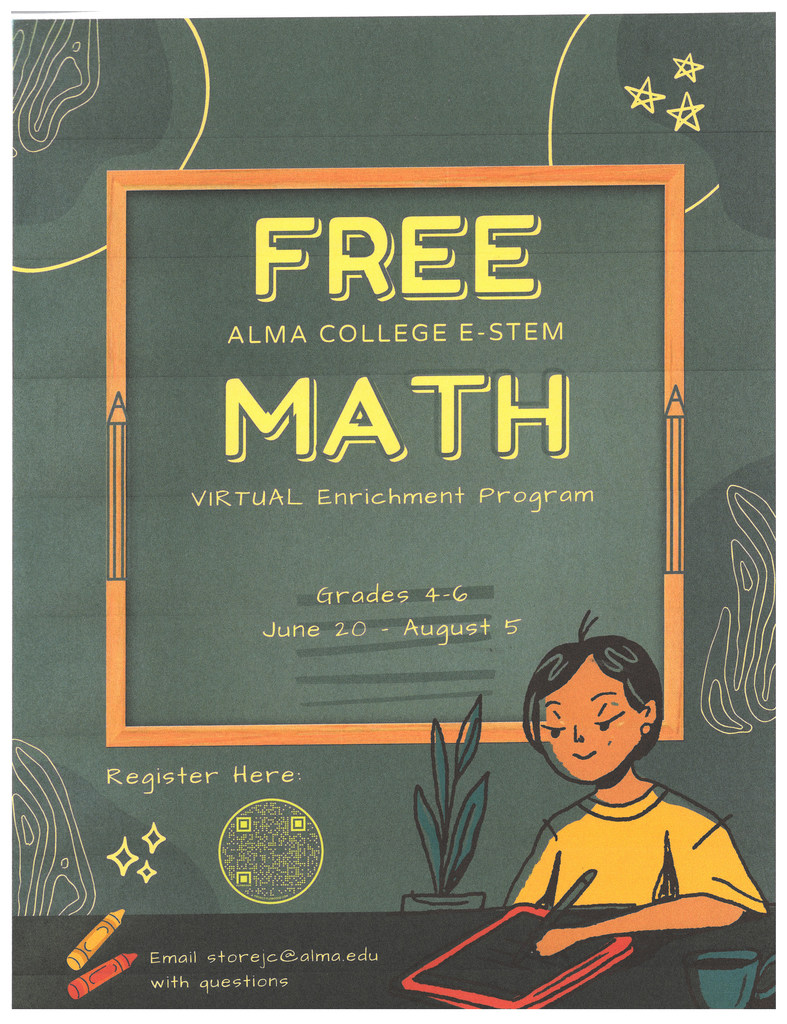 The sun is shining and the temperatures feel like summer! All of us here at Pine Avenue hope you enjoy your weekend!! Pine Press - 5/13/22
https://www.smore.com/emavs

Thank you, Ms Klingensmith for visiting our 5th grade classrooms today! As one of the counselors at DLPMS, we are so grateful for your time as we prepare students to transition to the middle school! 🧡🐾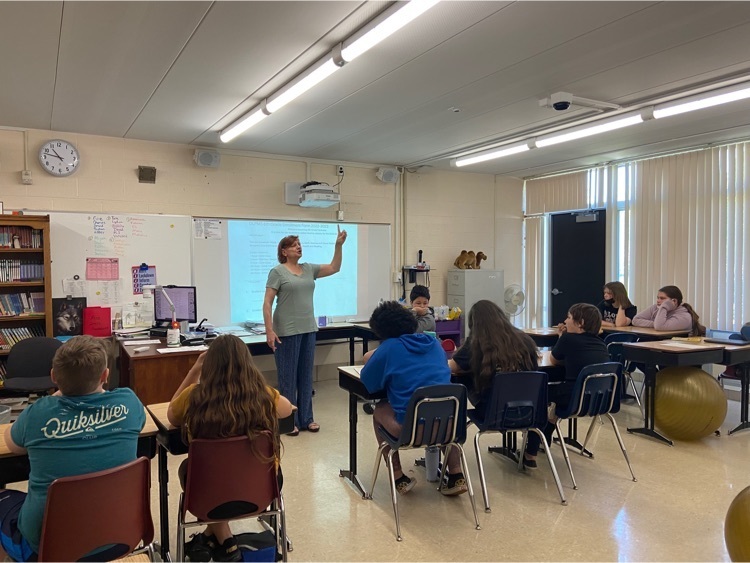 Yesterday, all fourth grade students were able to travel to Cary Pioneer Farm and participate in Project RED day (rural education day) sponsored by Gratiot County Farm Bureau. It was a great day learning more about agriculture and the outdoors! Thank you everyone who made this happen! What a cool experience!!!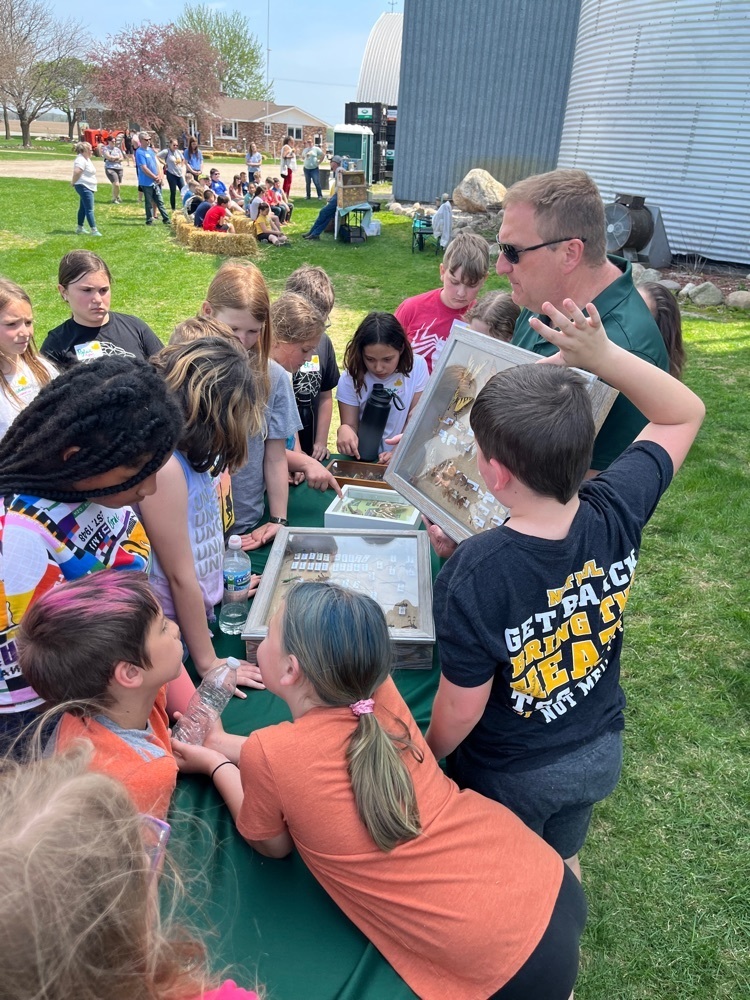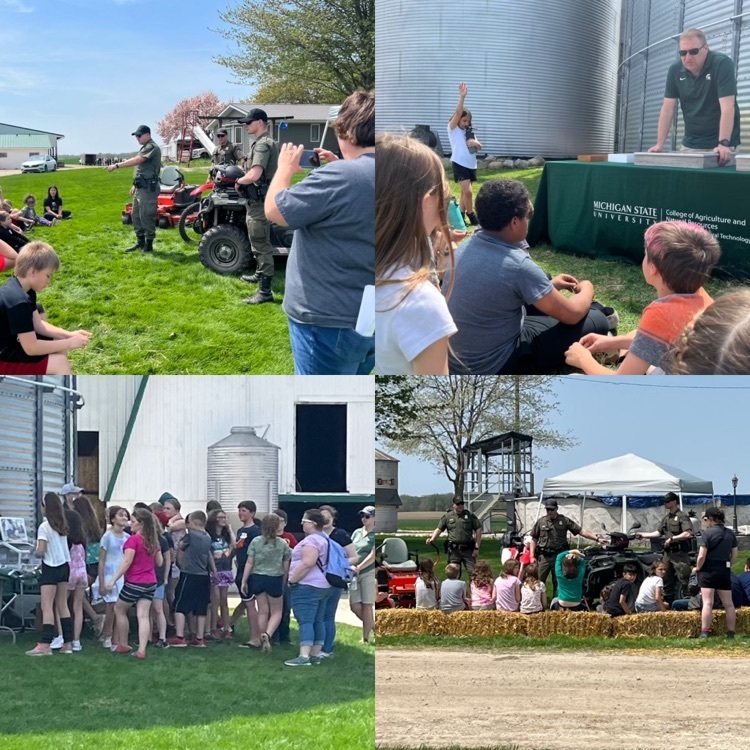 Is your student a 5th grader? Do you have 6pm Wednesday, May 25th on your calendar yet? Join us for an outdoor music concert in our bus loop! Hope to see you there!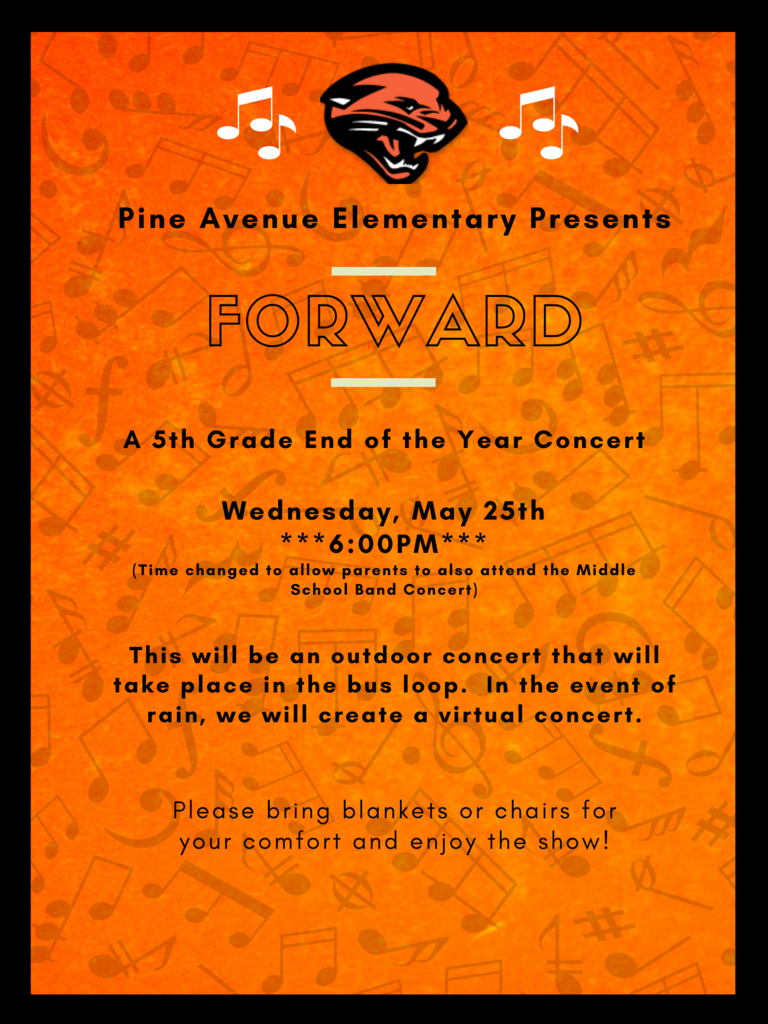 Do you know a child that goes out of his or her way to help others? Do you know a child that does great things for your community? We want to recognize those children that are out there performing small acts of kindness. Whether it be mowing an elderly neighbor's lawn, caring for a sick relative or helping a classmate who is bullied, Barberi Law Firm wants to reward children who are doing good deeds to help others.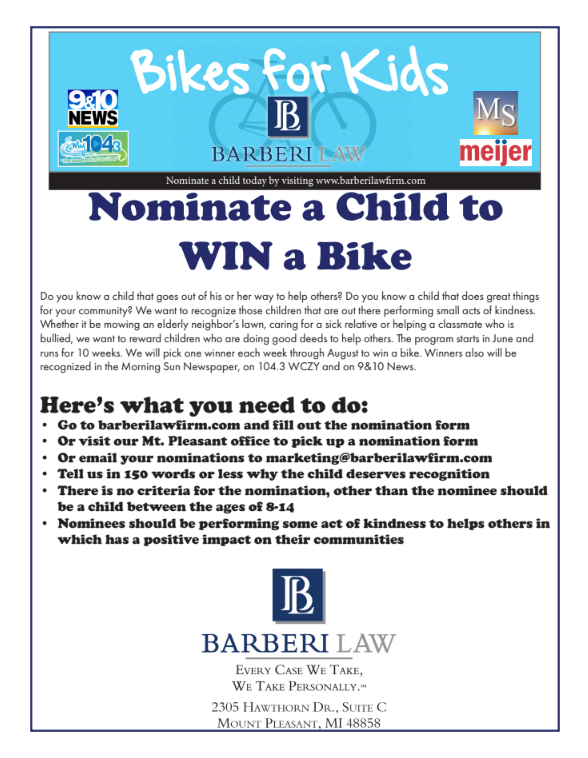 Students are learning how to draw self-portraits in art class. They look great!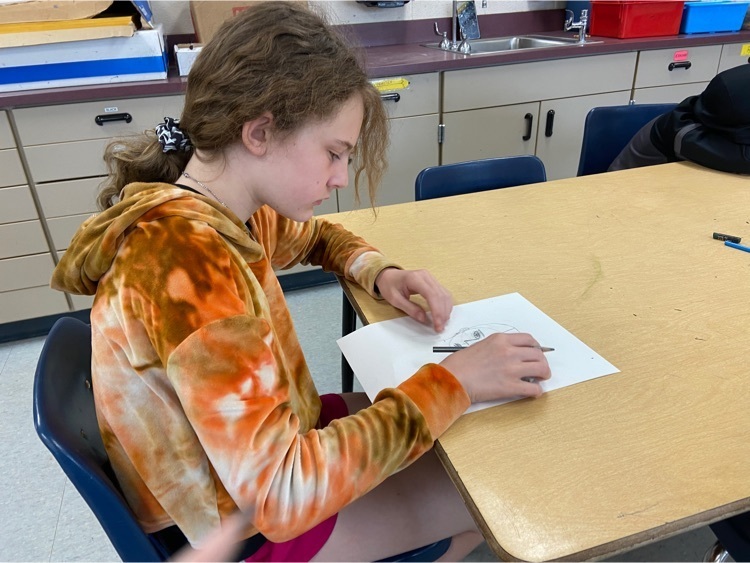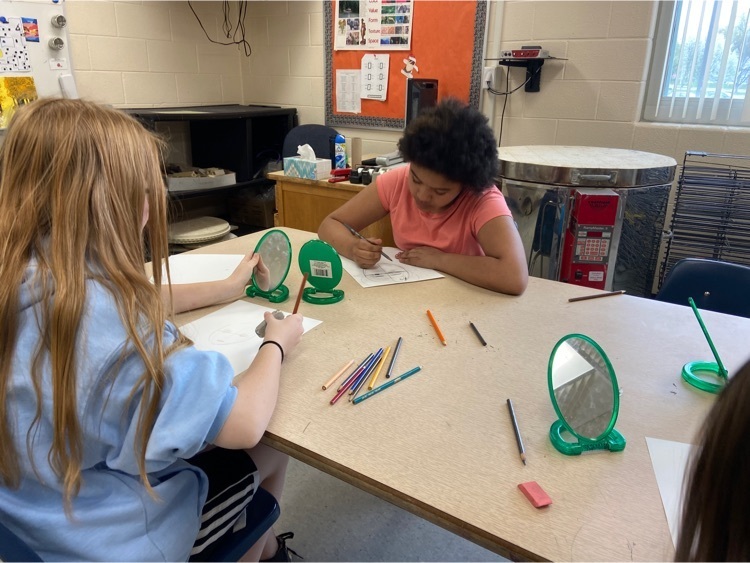 Backpack loaded with school supplies giveaway! Check out the flyer for details. Paper copies can be found outside our office.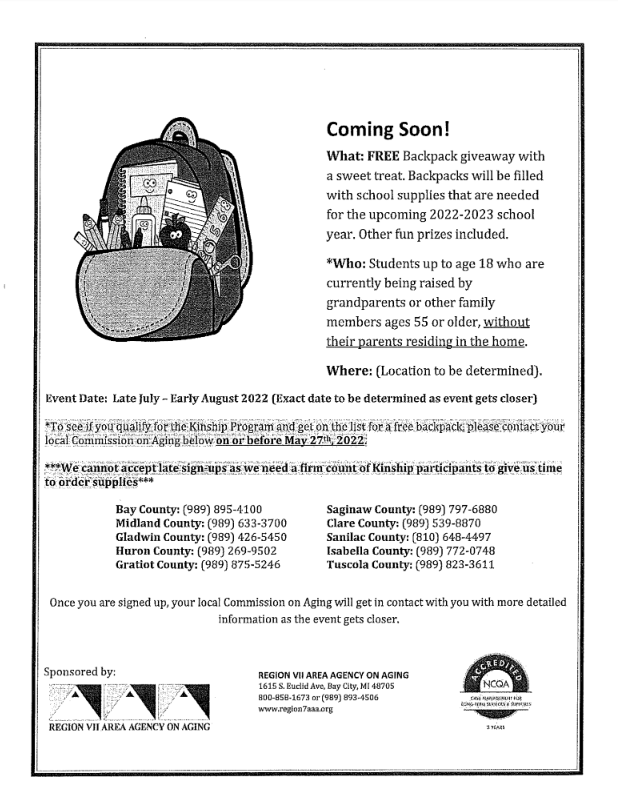 Today, our 5th grade students learned about options available to them at the middle school with Music! Thanks Mr. Newman, Ms. Rowley, Samantha, and the chamber singers for coming to talk and share your talents with us! 🎼🎵🎶 Parents of 5th graders, look for a letter to come home today with information about music options available to your soon-to-be 6th grader.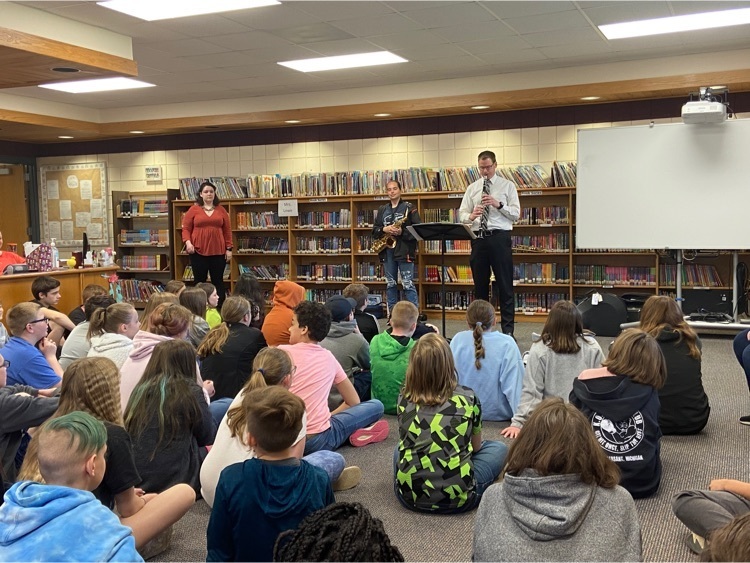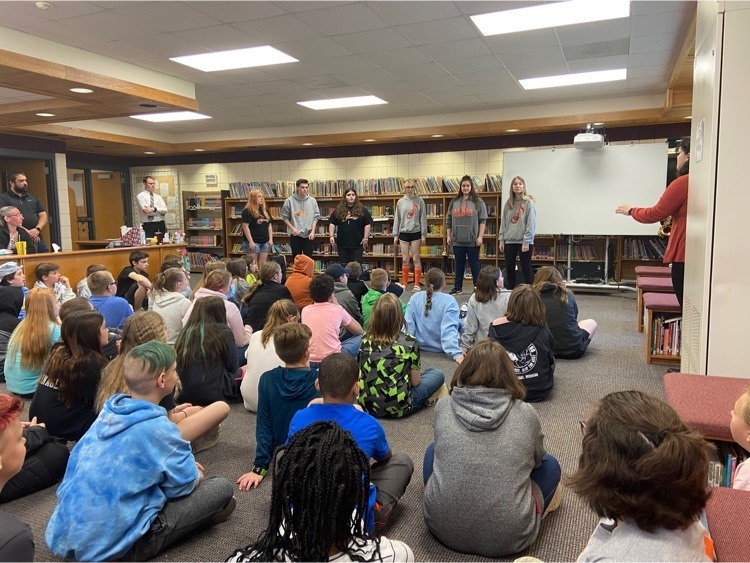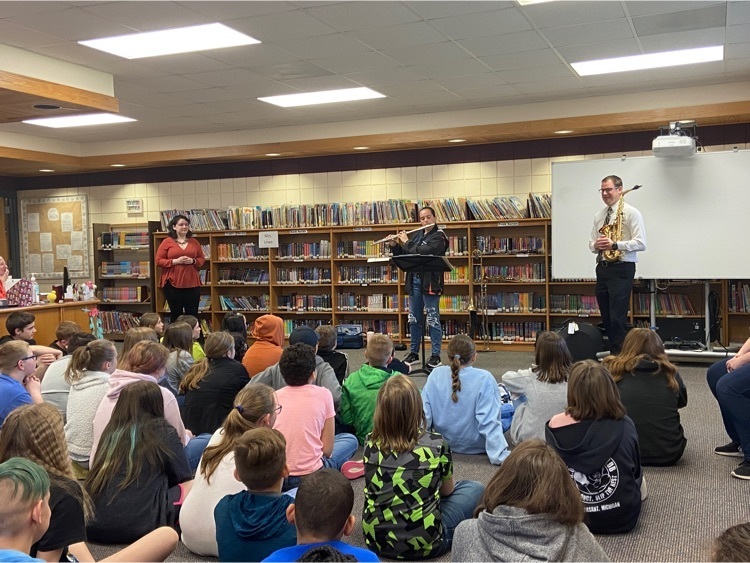 The e-STEM Math Enrichment Camp is a seven-week mathematics enrichment program for students who have completed Grades 4 through 6. Grade 7 students may sign up for Grade 6 lessons to strengthen their foundational skills. The goal of this camp is to counter summer learning loss and bridge students to their next grade. Multiple sessions will be offered per week, and all lessons will be held through Zoom. Applicants will receive communication to choose their weekly lesson times. Apply online under e-STEM Math Enrichment:
https://www.alma.edu/summer-at-alma/