We had AWESOME participation today with students in their PJs! We love the school spirit! Sports Day tomorrow!!!!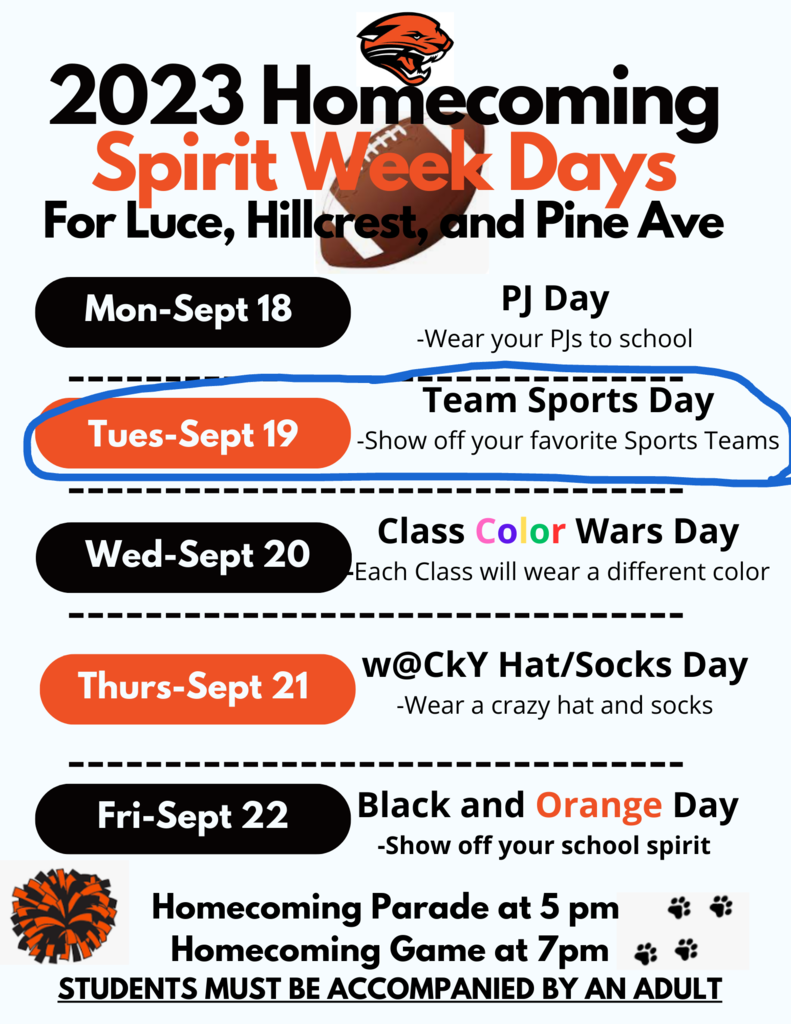 Tomorrow!!!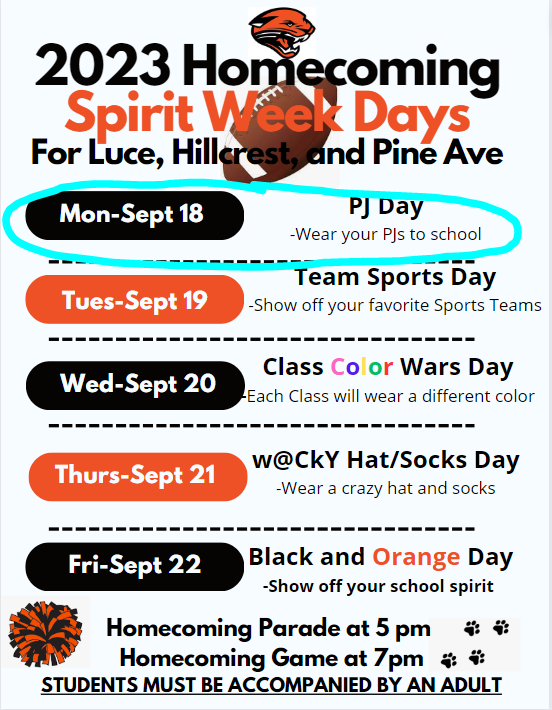 PTO Meeting on September 18, 2023 following the APS Annual Title I presentation. All parent are welcome.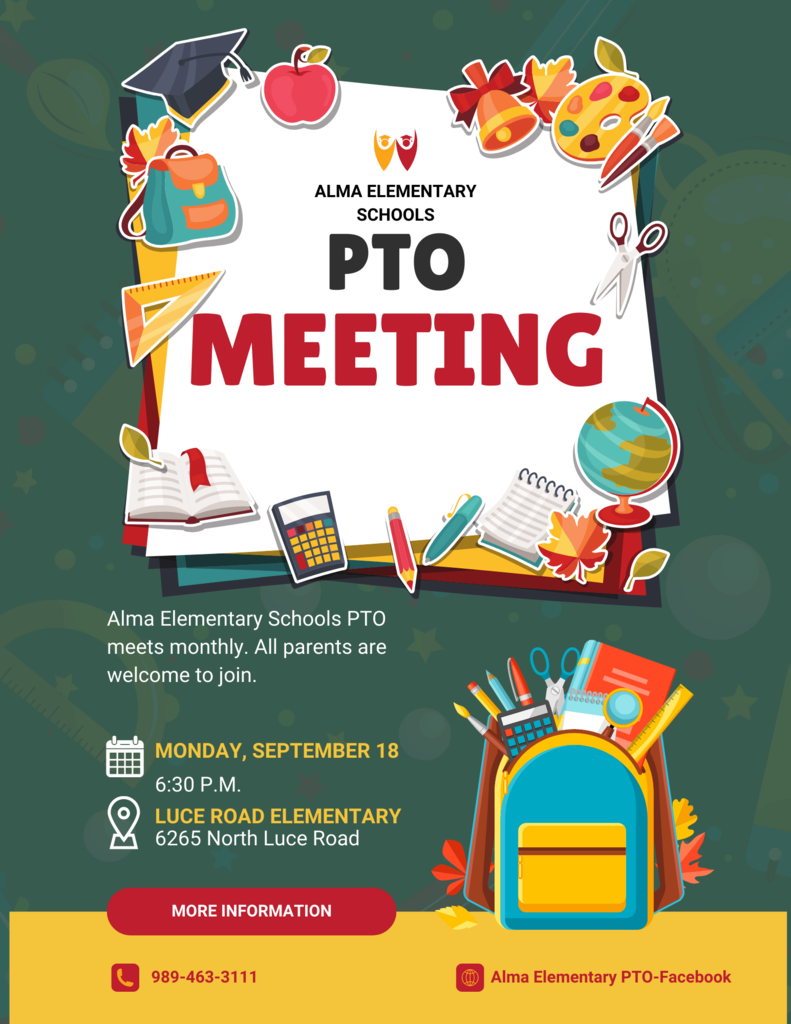 APS Annual Title Meeting on Monday, September 18, 2023 at 6:00 p.m. at Luce Road Elementary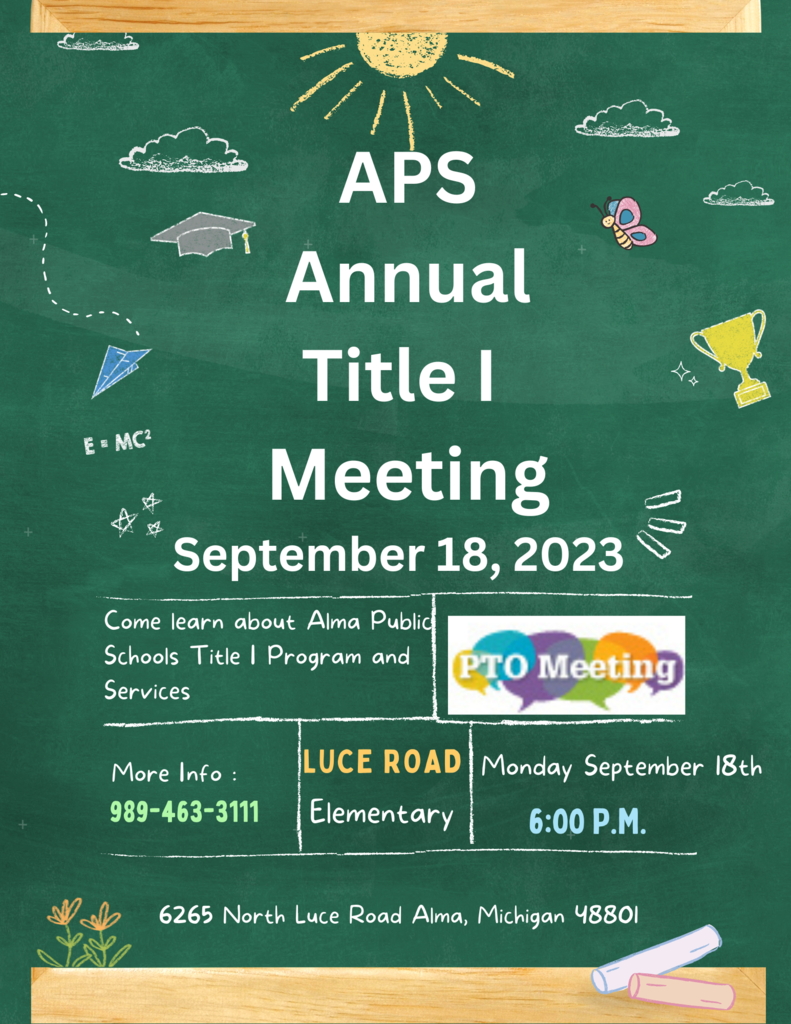 NEXT WEEK!!!!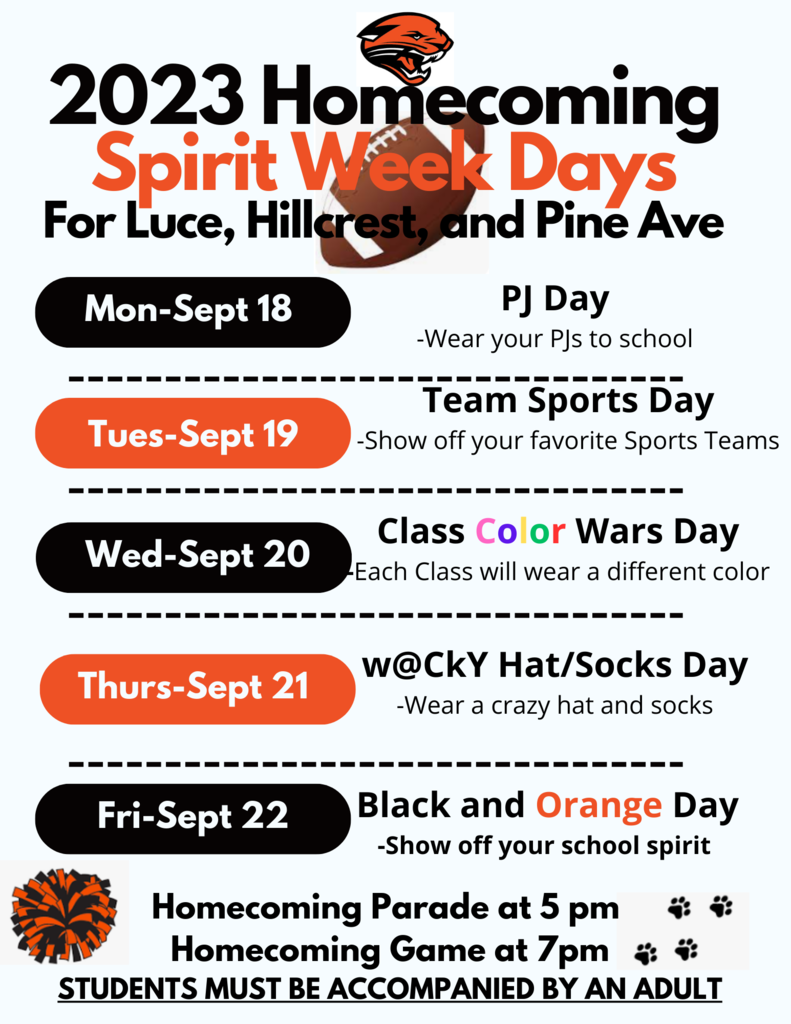 Tomorrow!!!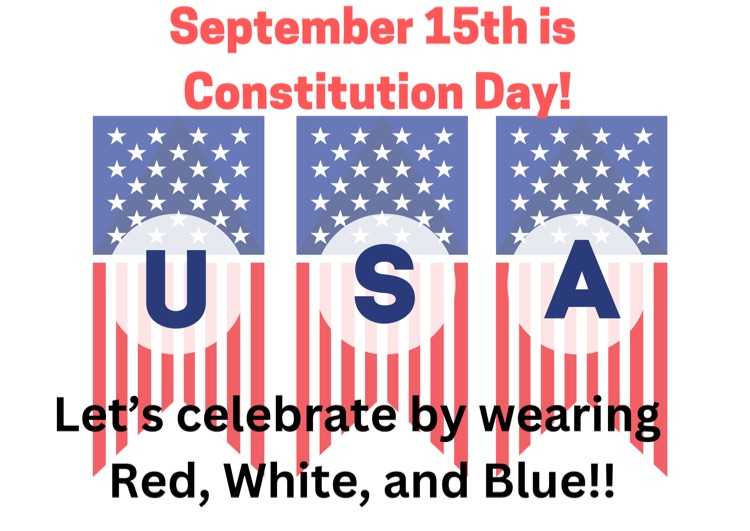 This Friday we celebrate Constitution Day!!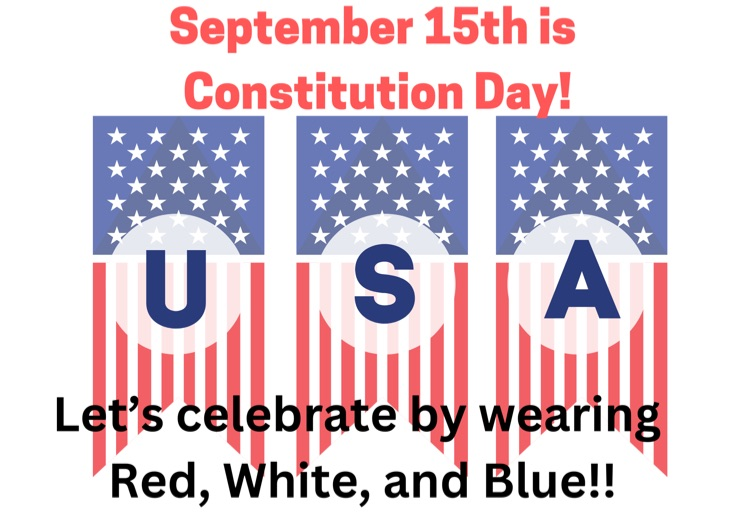 The elementary staff had the chance to collaborate and continue to learn about Bookworms this morning!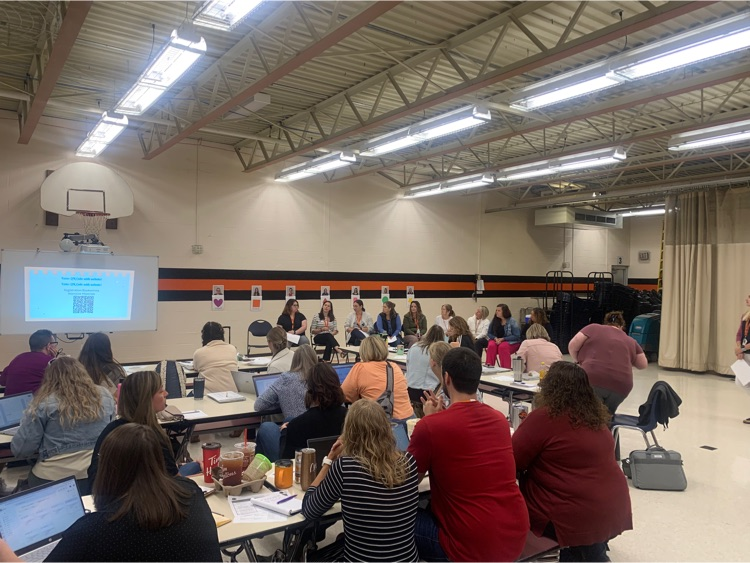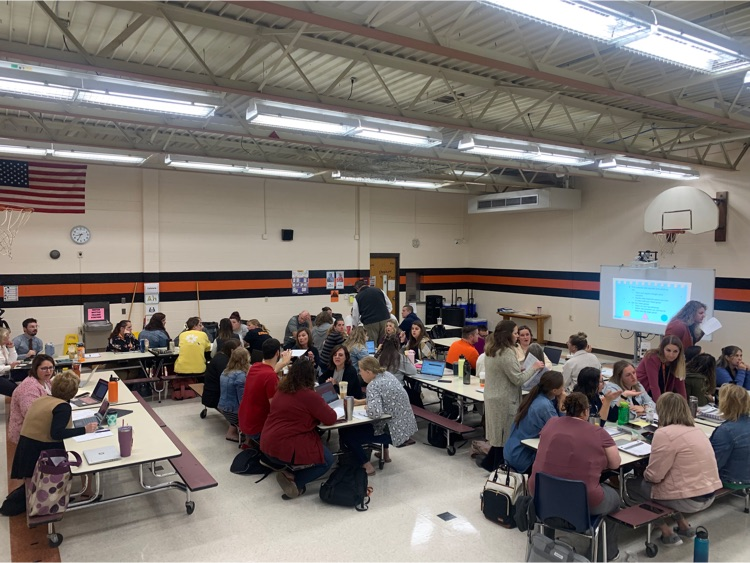 Reminder, tomorrow is our first late start day. School begins at 11:33am, student drop-off begins at 11:03am. Students will have lunch when they enter the building.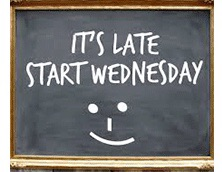 Next week is Homecoming Week!! Here are the days for all elementary buildings for Spirit Week! (Monday, Wednesday, and Friday are the same as the HS).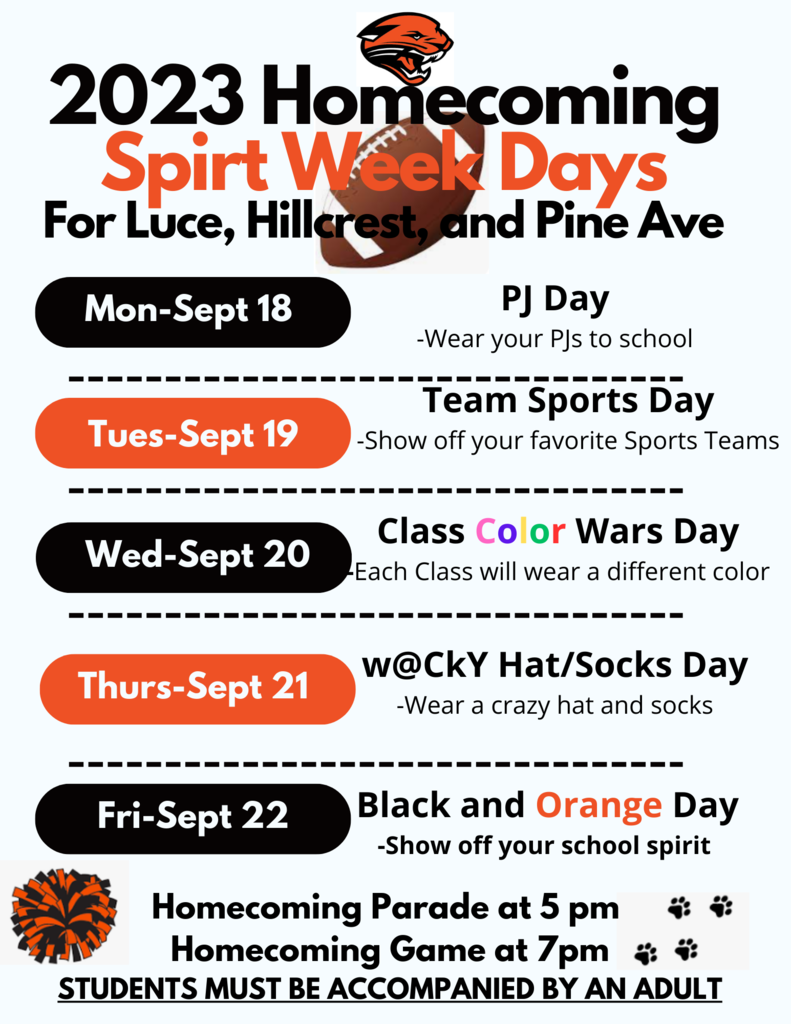 Today, Friday, September 8th at about 2:20 pm, a student at Hillcrest Elementary had an accident on the playground. The police and ambulance were called as a precautionary measure. We are thankful for the quick response of the Alma Police Department.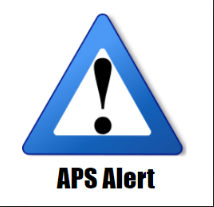 GSRP/Preschool Open House is tomorrow, Sept. 7, 1-3pm & 5-7pm. We look forward to seeing our preschool families tomorrow!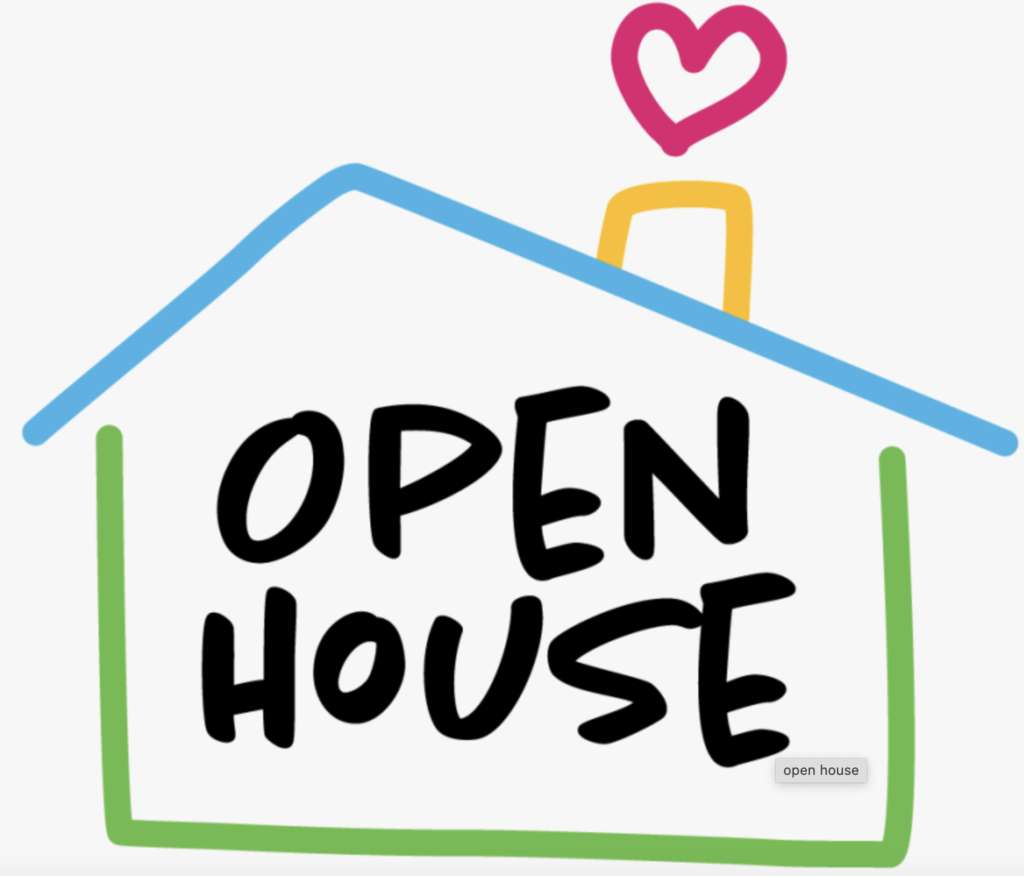 Tomorrow, Sept. 7, is picture day for Kindergarten students at Luce Road. Looking forward to seeing all those smiles in the morning!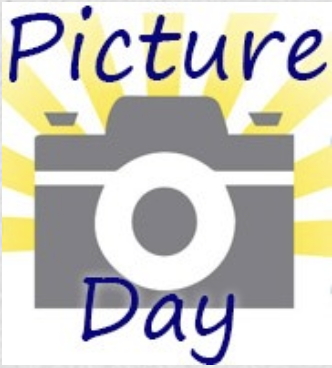 APS Annual Title I Meeting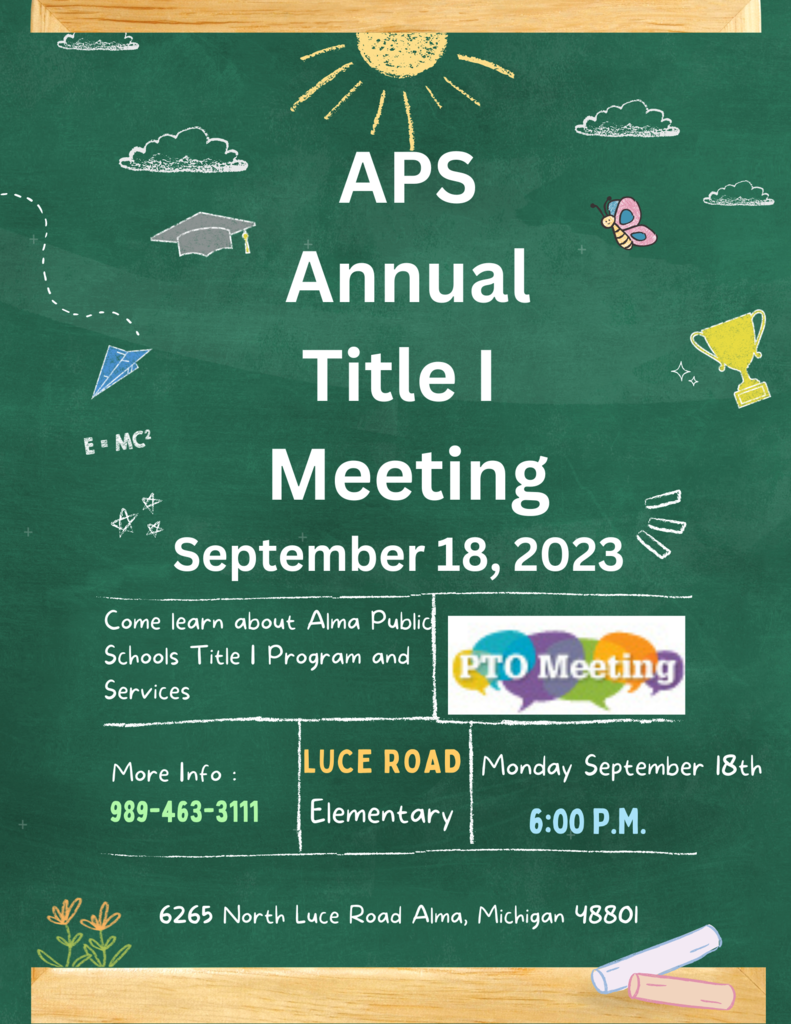 TONIGHT!!!!! We look forward to seeing everyone there!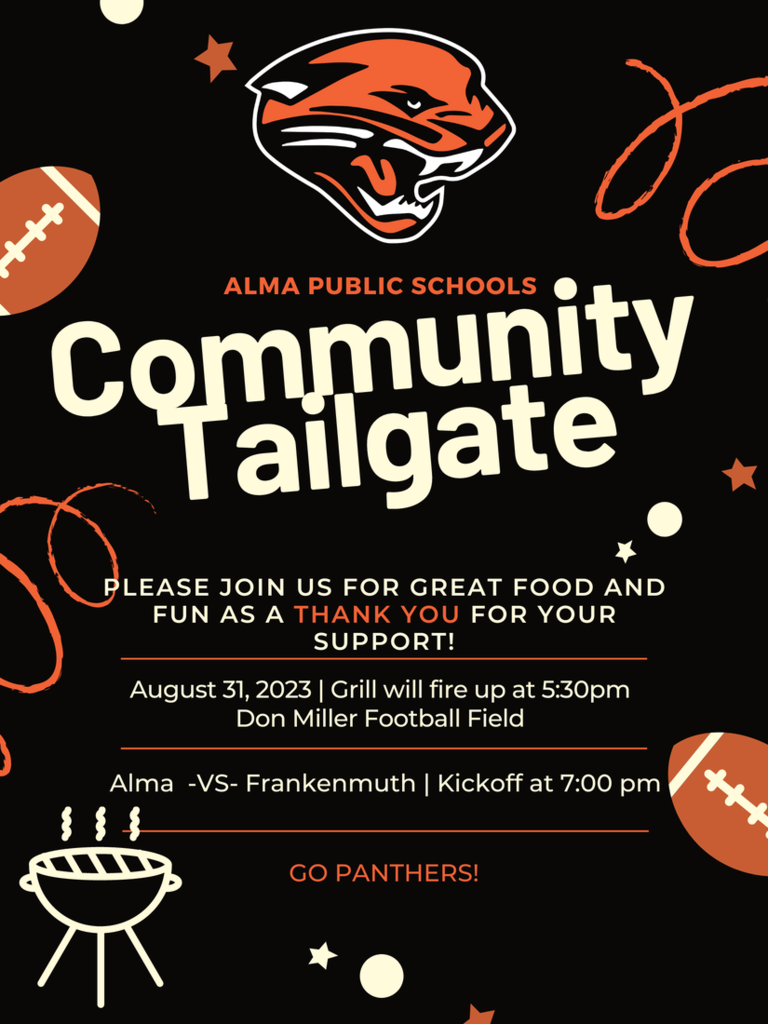 Our Kindergarten students spent much time the first week of school learning about our school and classroom expectations and routines. They have done a great job practicing walking in the hallway with their voices at a Level 0! Video:
https://shorturl.at/gyDNT

Tomorrow is the first day of school! If you are in need of transportation for your student, please call the Transportation Department at 989-463-3116.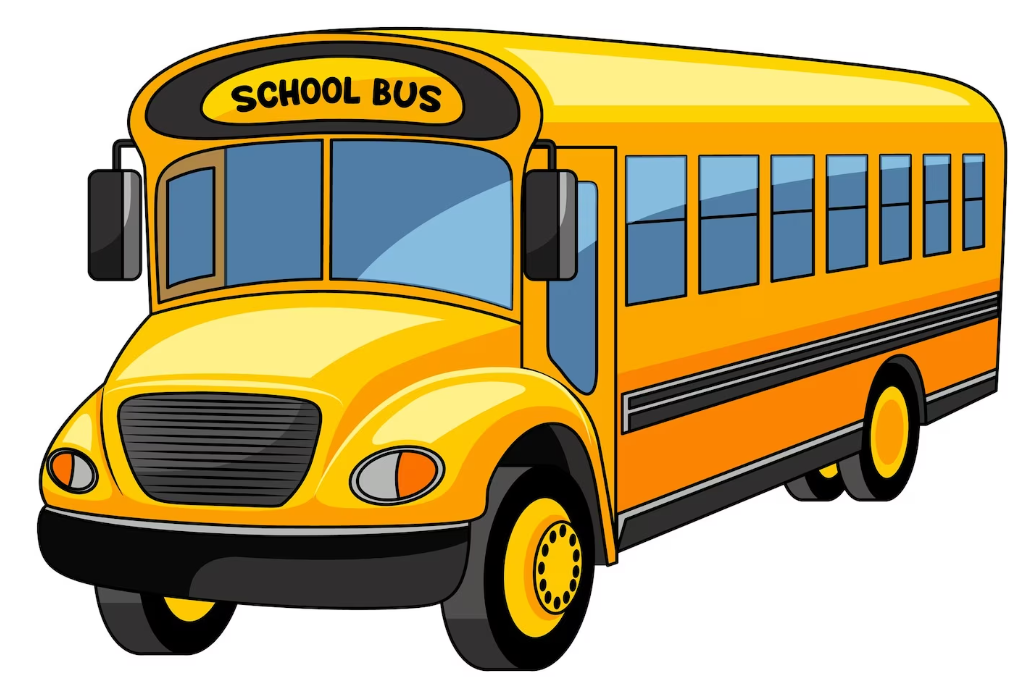 Tomorrow!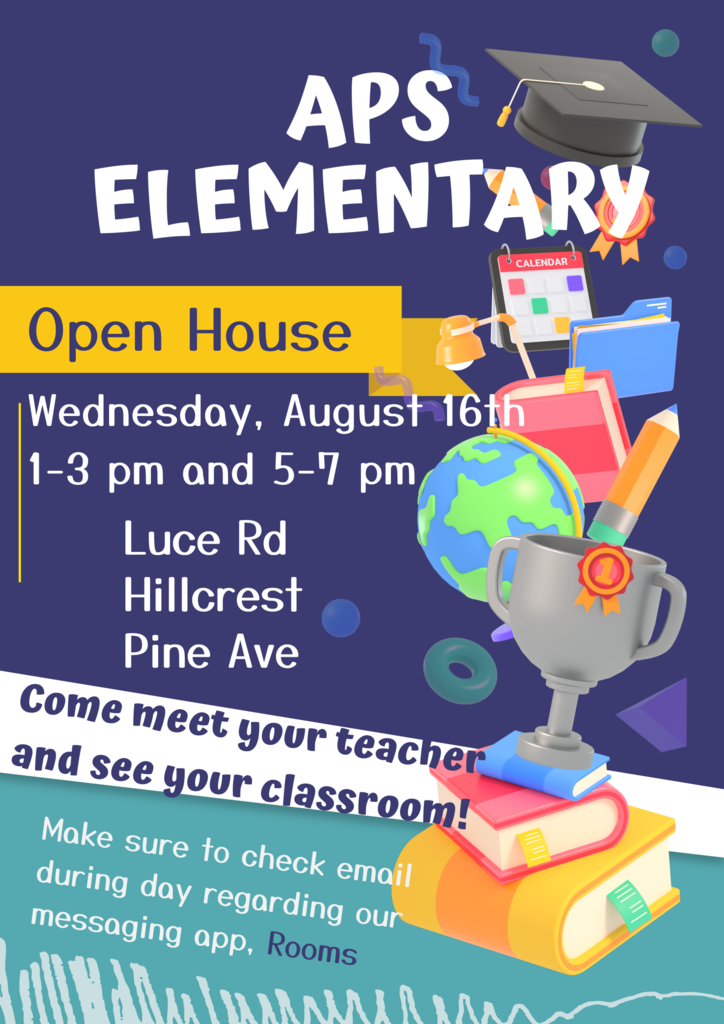 Correction to parent welcome letter that was sent out from Luce Road last week: Open house is Wednesday, August 16, 2023. We look forward to seeing everyone!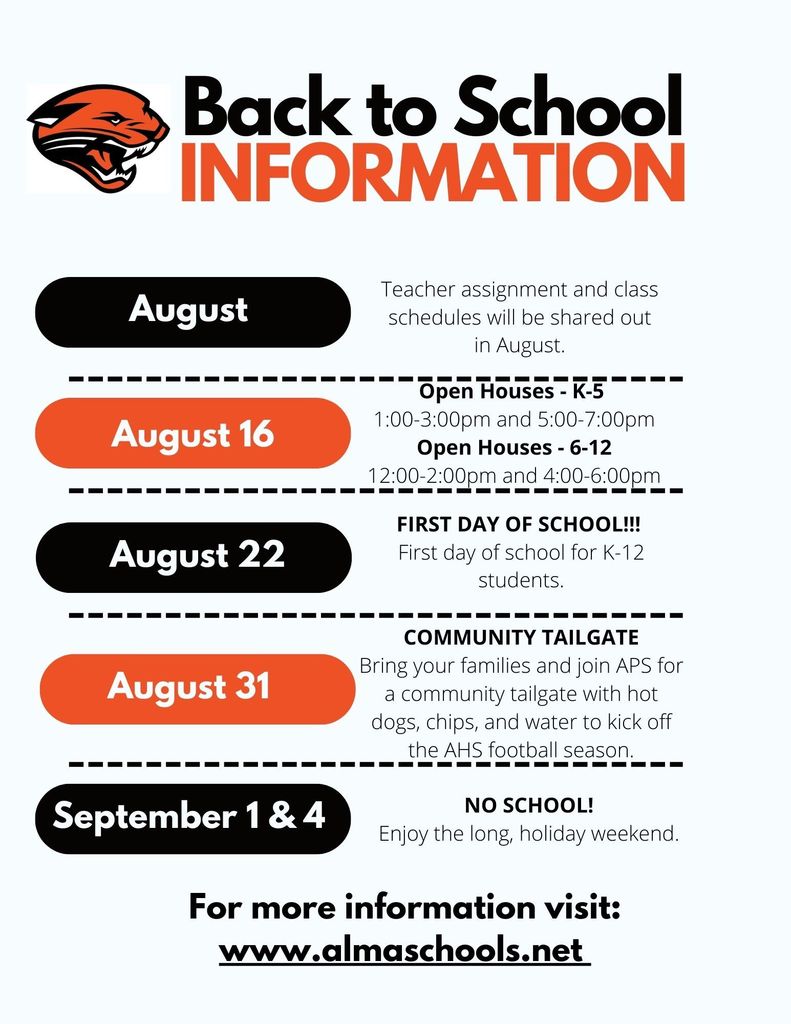 Meet one of our new Panthers, Mark Kemler! While Mark has been a teacher in our district for the past 11 years, he is joining the K-5 encore team as our STEAM teacher. We are excited about this new program and the impact it will have for our students learning!