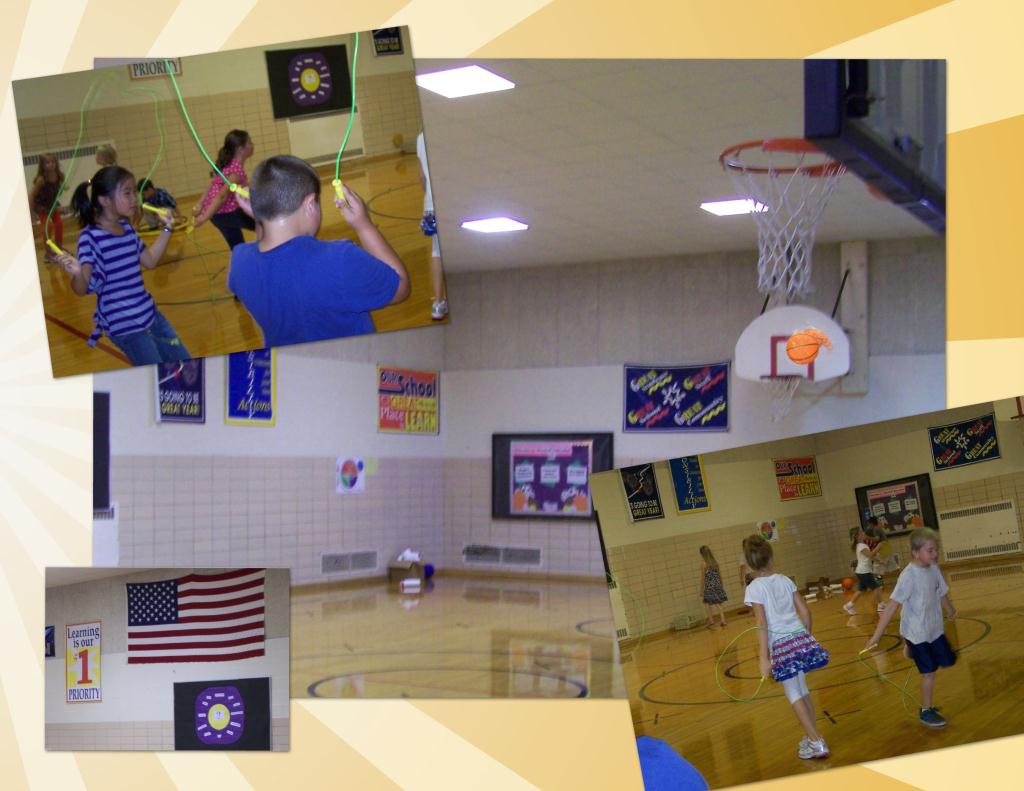 Hello, my name is Jenny Tomanek. I am the physical education teacher here at Hillcrest elementary school. I enjoy all the wonderful activity and energy of the class and its students. If you ever have any questions please call (989) 463-3111 ext. 6647 thanks for stopping by!
Here at Hillcrest we are dedicated to keeping your students fit and healthy. Physical Education class is a great way to stay active, feel refreshed, and support motivation in students.
In the spring we run a program called Mileage Club that encourages students to run during recess and earn tokens for every 5 miles run and a waterbottle when they reach 20 miles!