Choral reading as a class and learning about different types of rocks!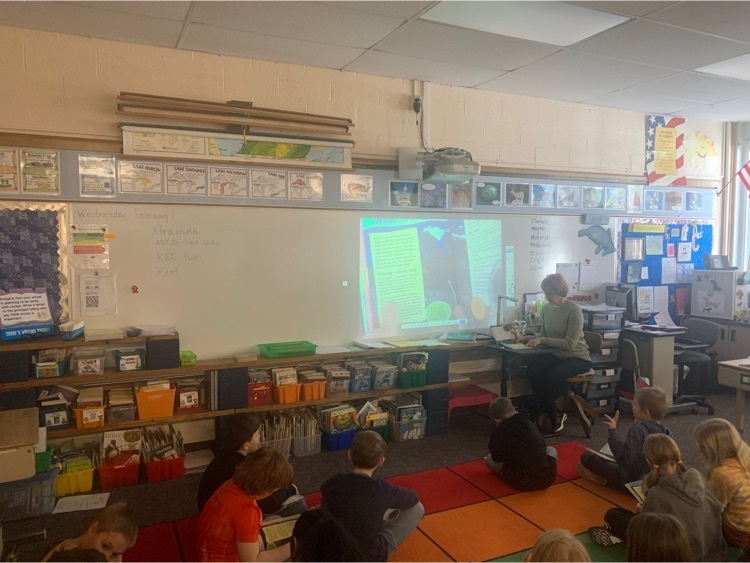 Elementary Yearbooks are on sale now! They will be on sale the whole month of February! Click on the link below and choose Alma Elementary. Cost is $11.
https://www.studioonefiftyfour.com/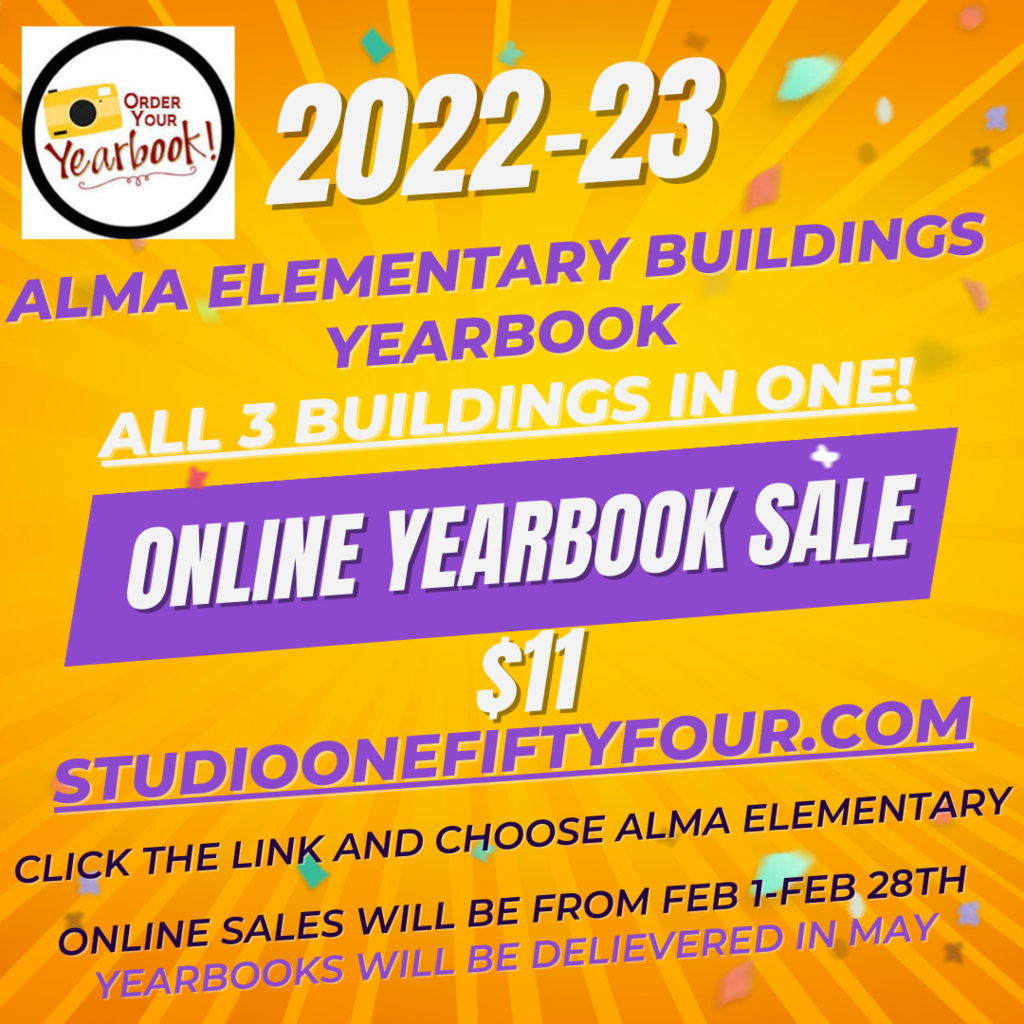 2nd graders working on the all important skill of counting money!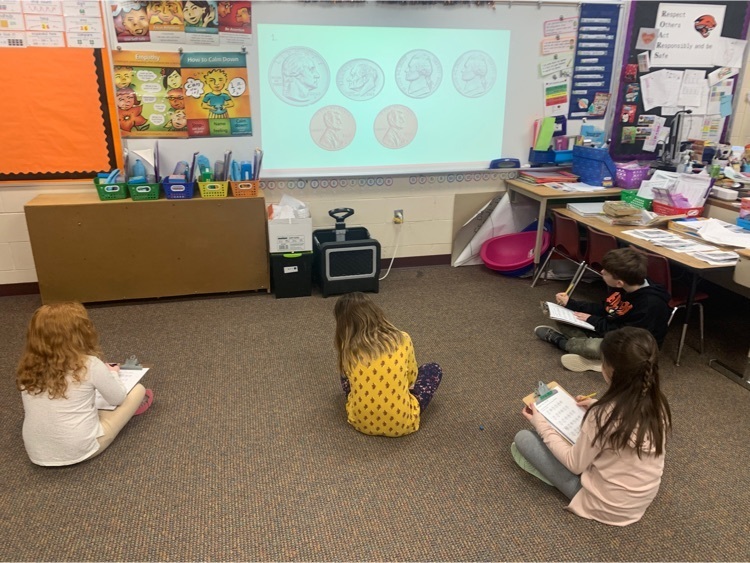 Birthday books for our January and July Birthdays!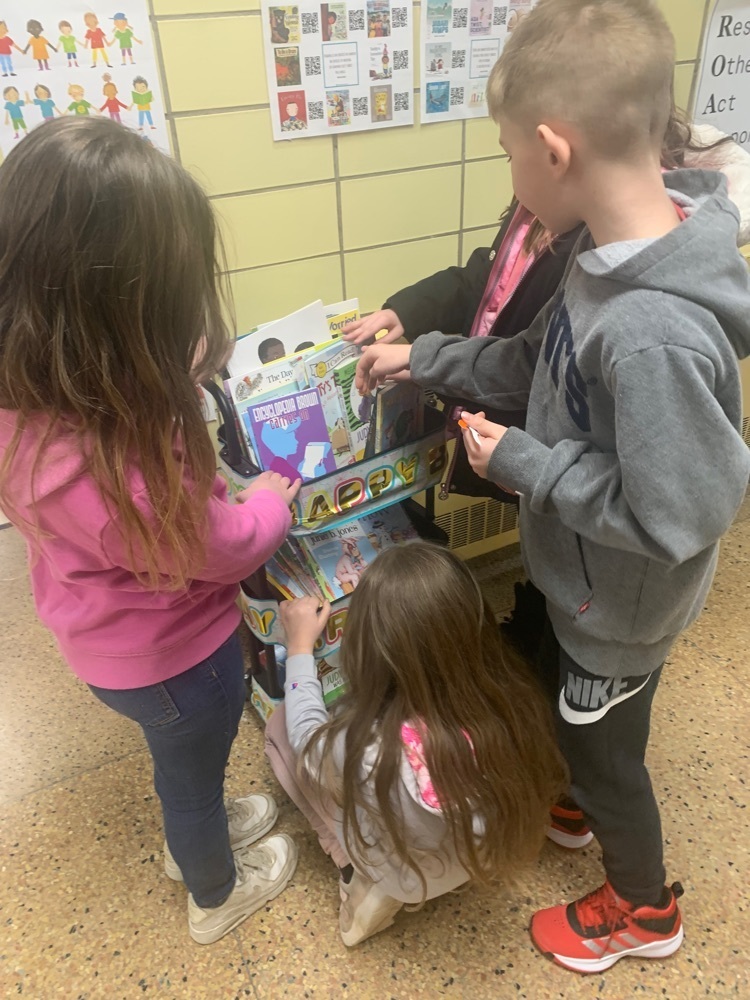 Today was the 100th Day of School! This class looked at what they might look like and be going when they are 100 years old!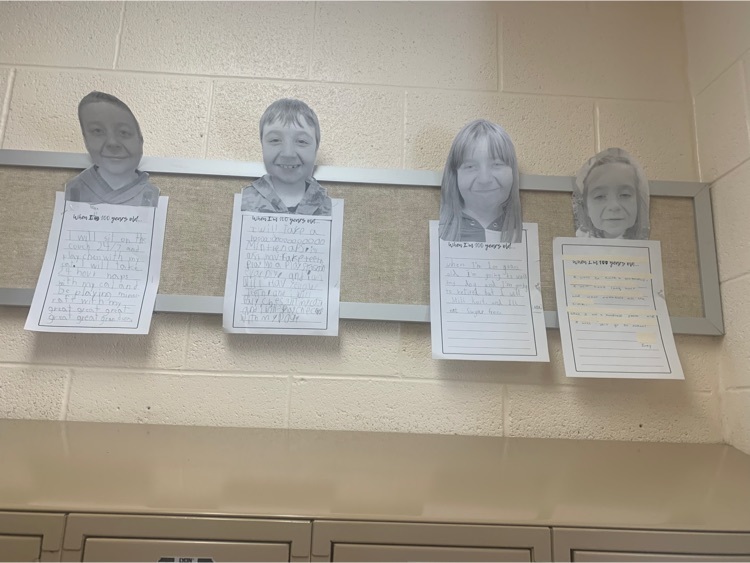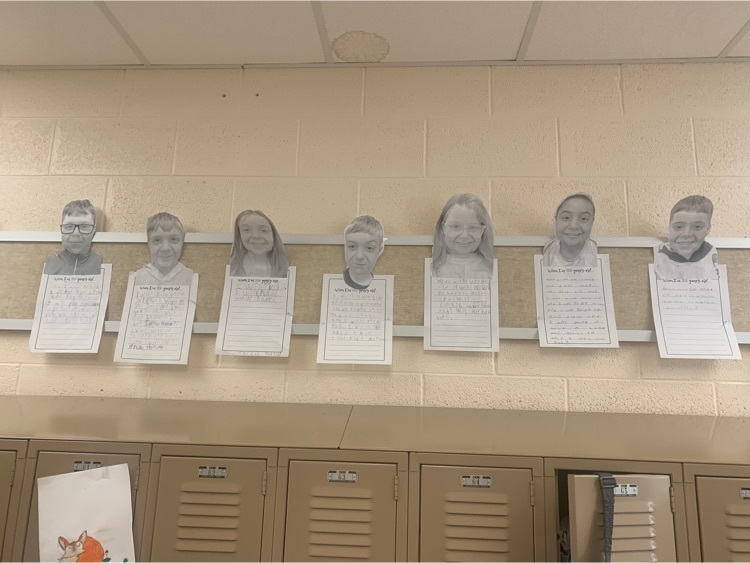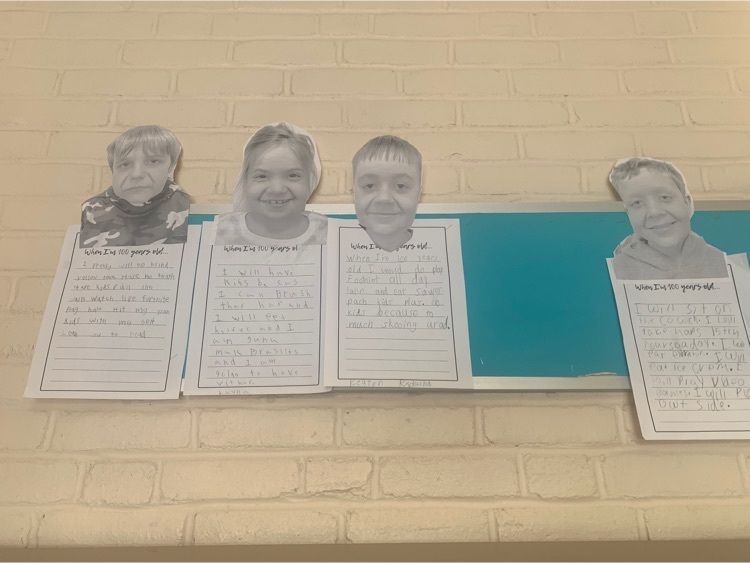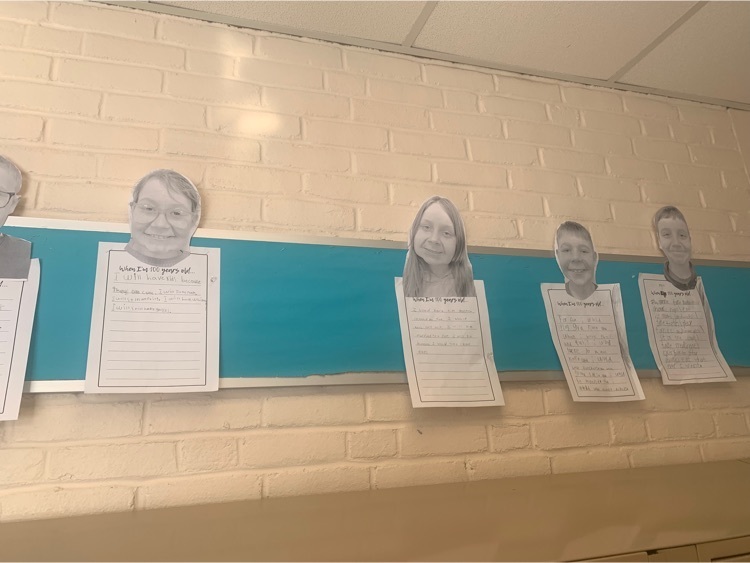 Today was the 100th Day of School! This class looked at what they might look like and be doing when they are 100 years old!

Vision testing for 3rd grade today! We are thankful that we are able to do this to help identify vision problems with our students!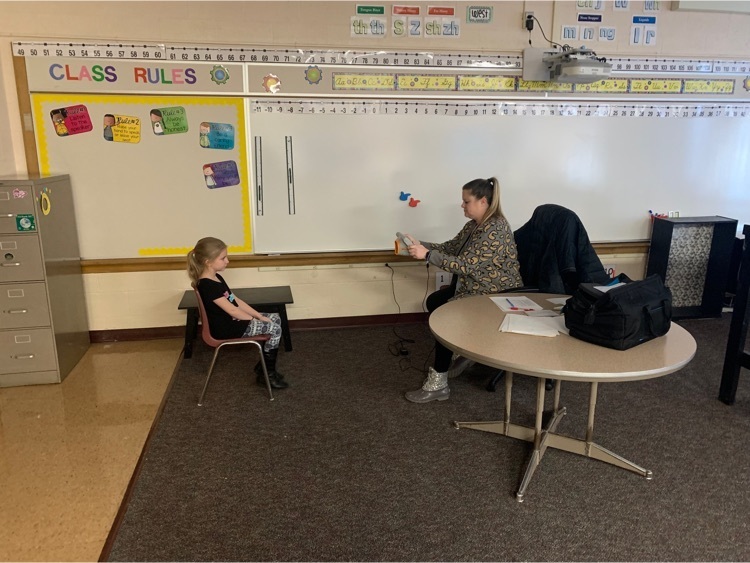 As we approach single digit temperatures over the next few days, please make sure students are coming to school bundled up!! These are the school guidelines for outside recess.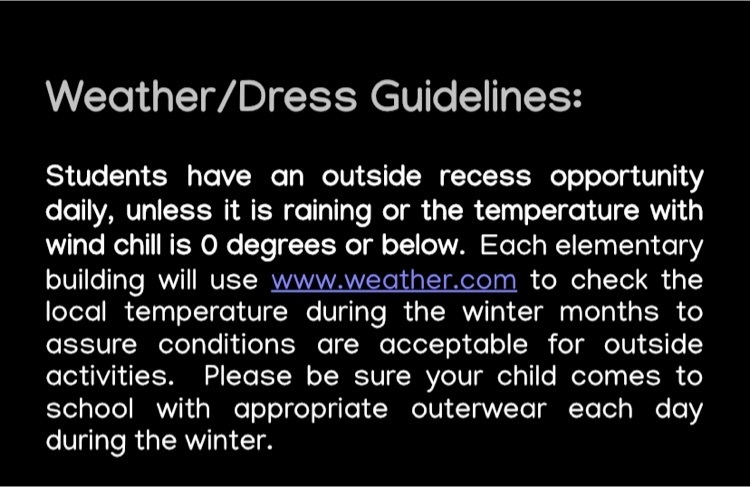 Based on the information collected in our last survey, there is significant interest in Alma Public Schools offering daycare. Please understand that daycare is different than before and after-school care. Alma Public Schools is moving forward with after-school care options as soon as this year and will provide information as soon as the program is developed. The following survey will help guide us as we continue to listen to the community's needs. Thank you in advance for your participation. Daycare survey
https://docs.google.com/forms/d/e/1FAIpQLSfDkND8OC34rWQcghbVdrUzJuJDr_zeKu1Dnj_kaYNdODwBBA/viewform?usp=sf_link
Best Wishes, Stacey L-Criner The survey will close on Monday, February 6th at 4:00 pm.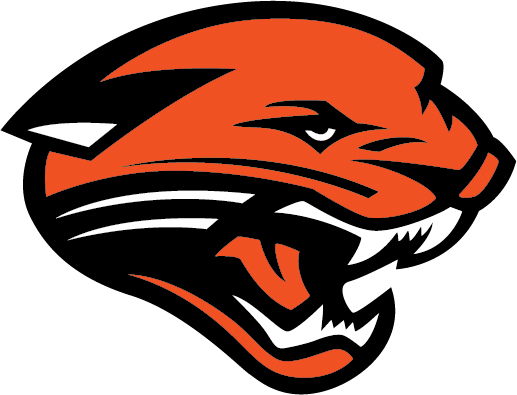 A HUGE thanks to Mr. Clark and the whole Maintenance Dept for salting and plowing our parking lots and sidewalks this morning belong to make it safe for our families and students!!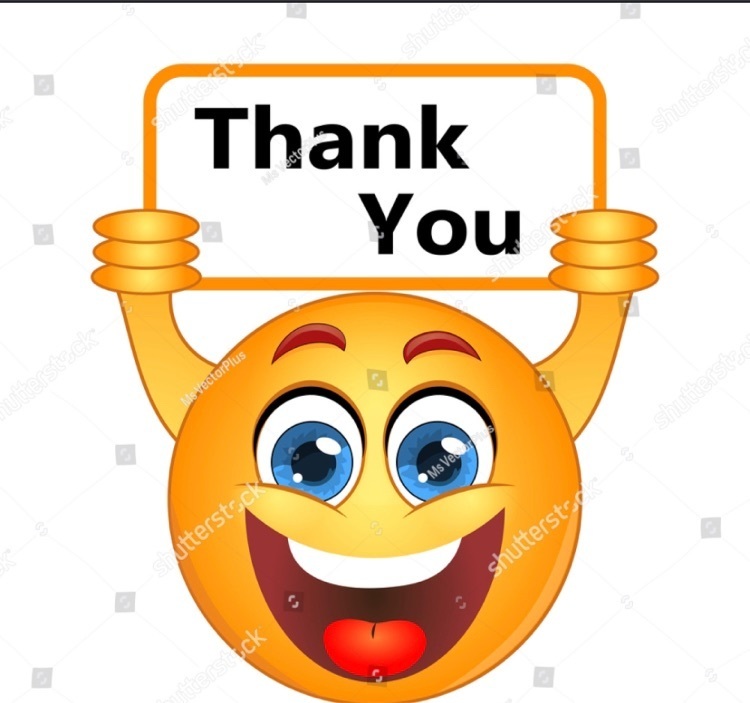 Well, winter is BACK! For all of you that wanted the snow, you got it! Have a great weekend! Enjoy the snow and stay safe!!! Hillcrest Island Happenings-January 27th
https://www.smore.com/82js7

A really neat Art Reach project for our a second grade class, learning about abstract art! We love this opportunity and thanks to our PTO for setting it up!!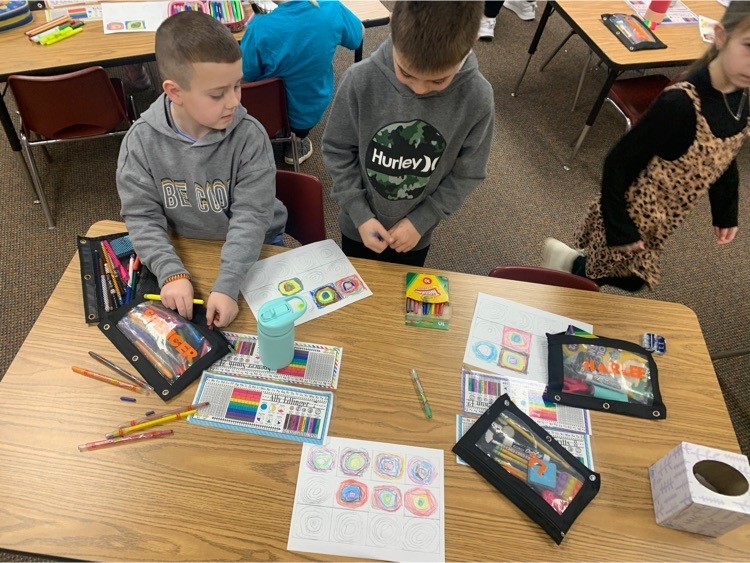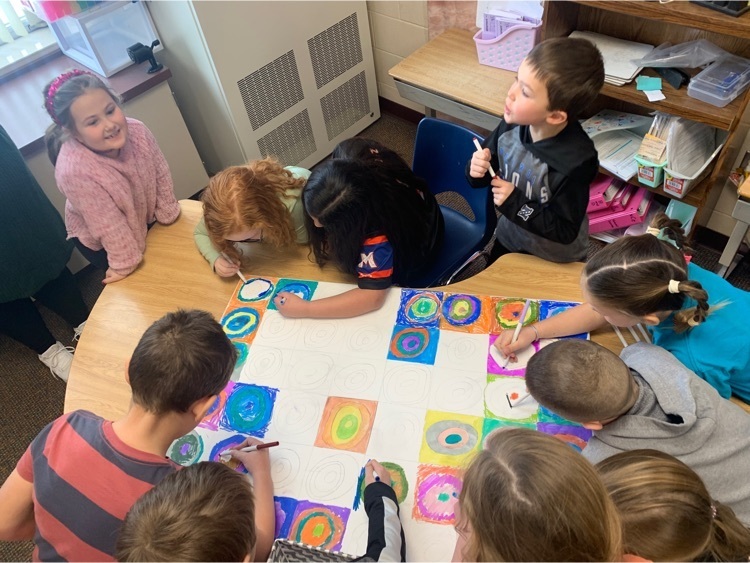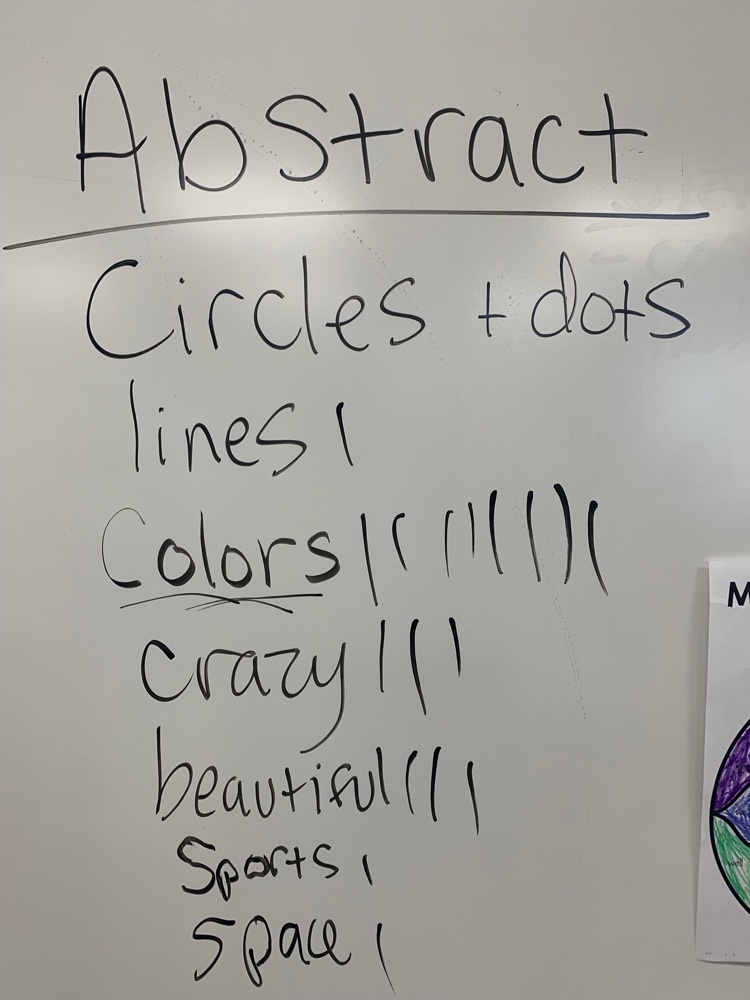 Notes for 2 Hour Delay today. Please drive safely on the way in!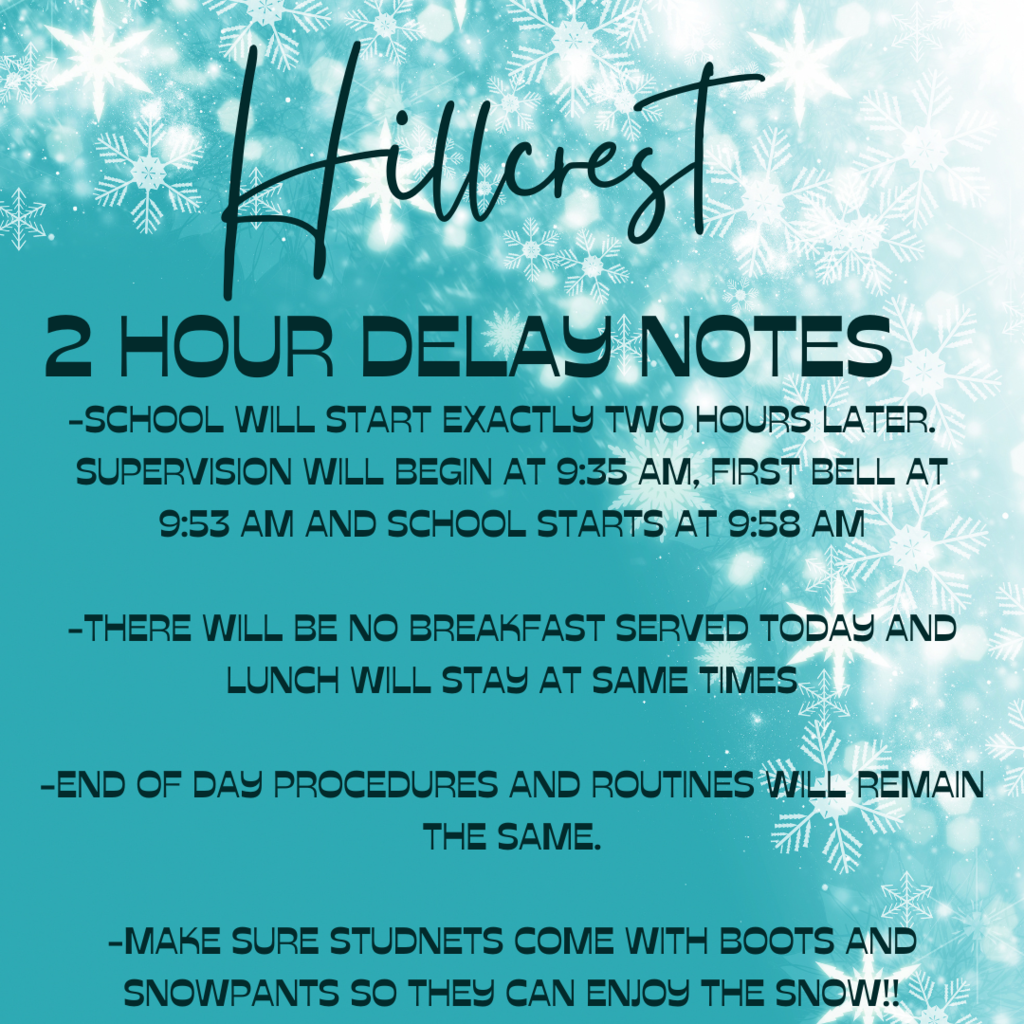 Due to icy roads, Alma Public Schools will be on a 2 hour delay today, Friday, January 27th.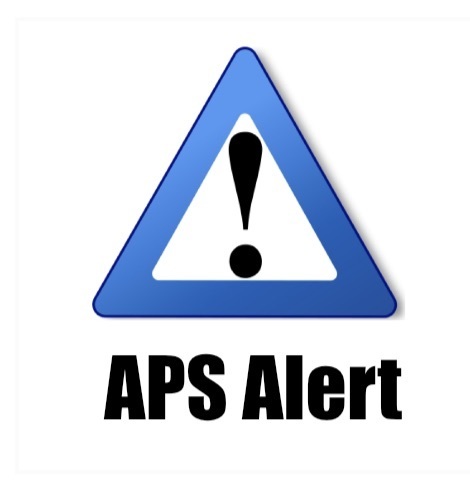 Alma Public Schools will be closing today, Thursday, January 26th due to icy roads.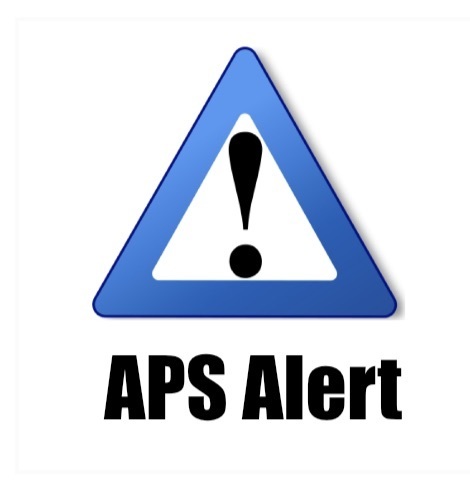 Bookworms helps students with science and social studies concepts as well! 3rd graders working on super sentences and writing a response about rocks!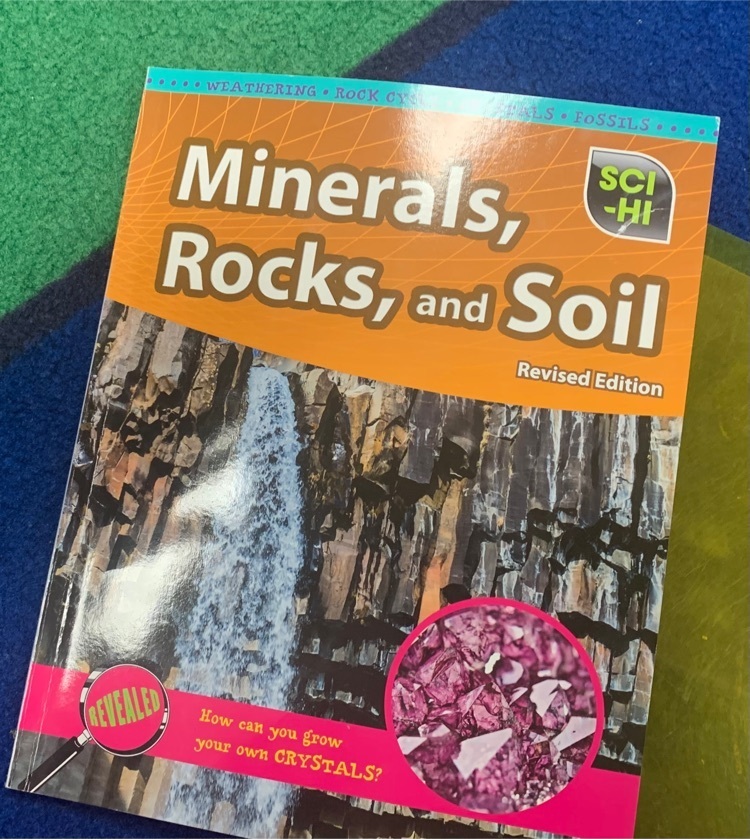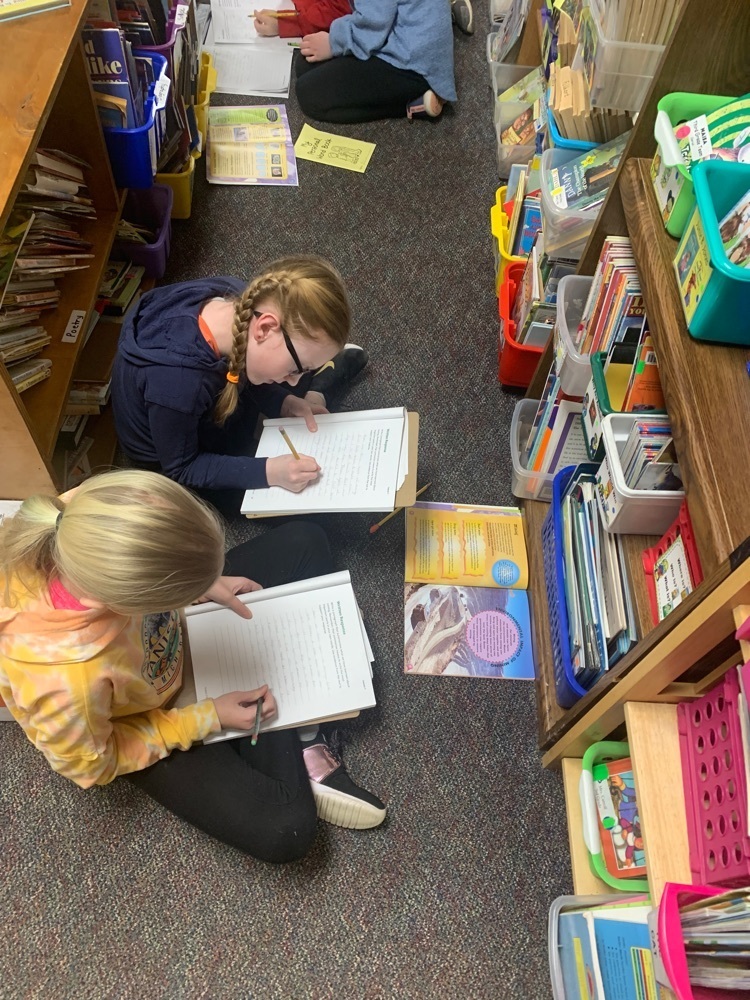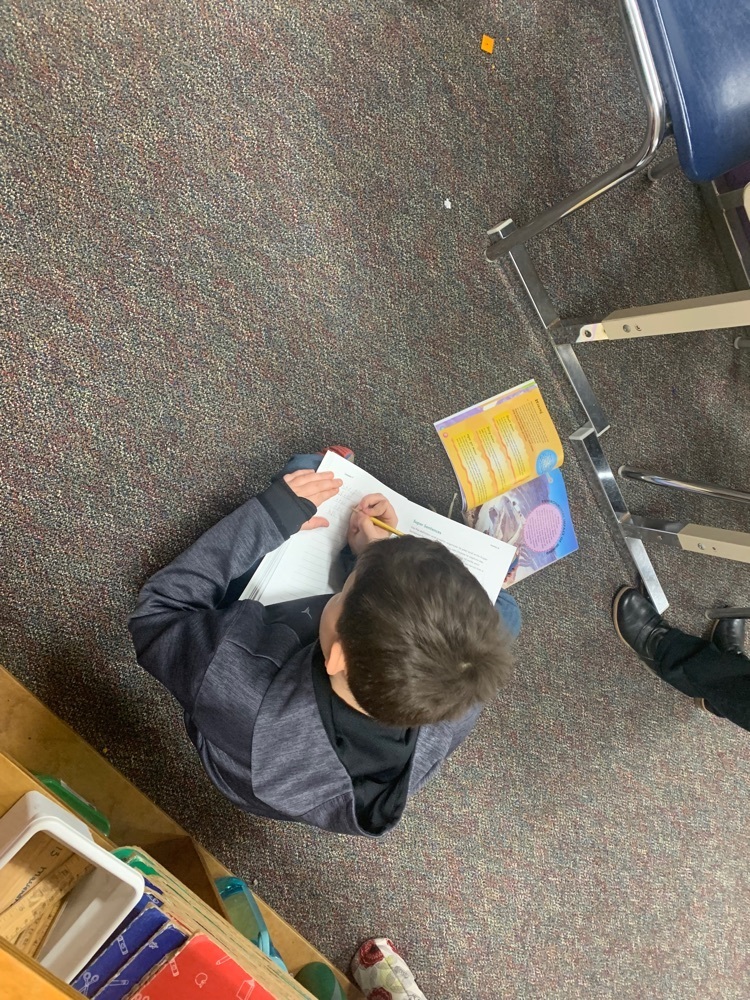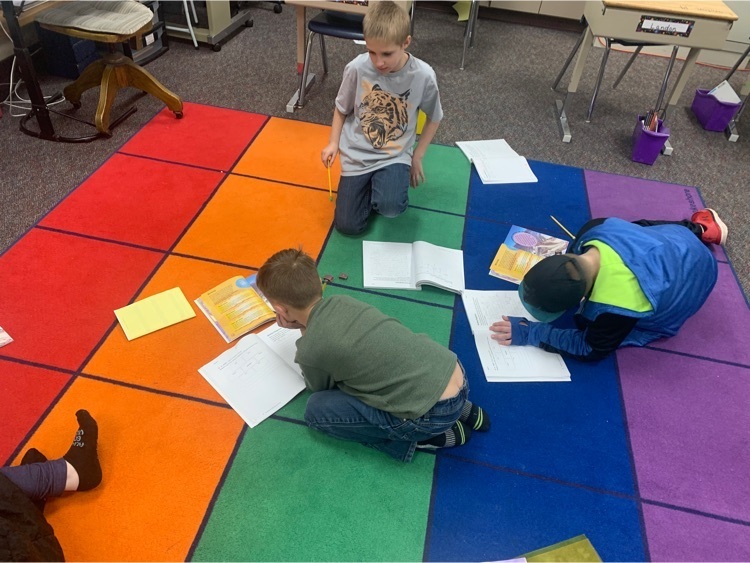 Hooray for SNOW!!!☃️❄️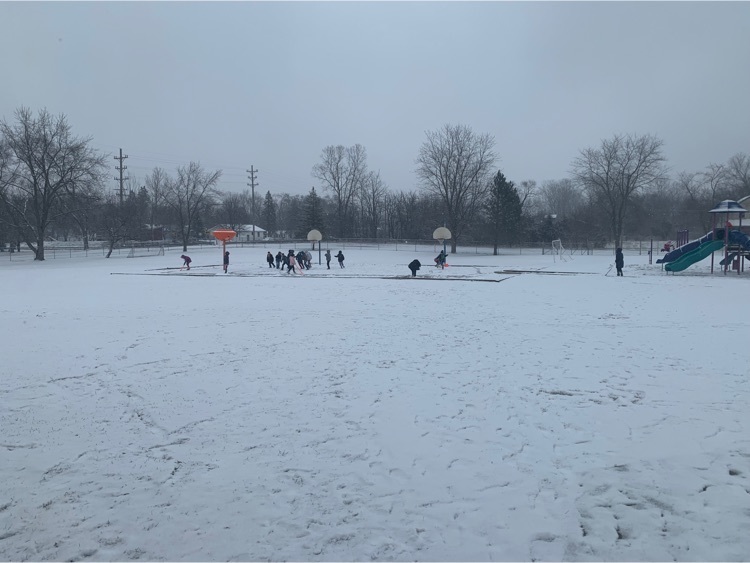 Looking to make a difference?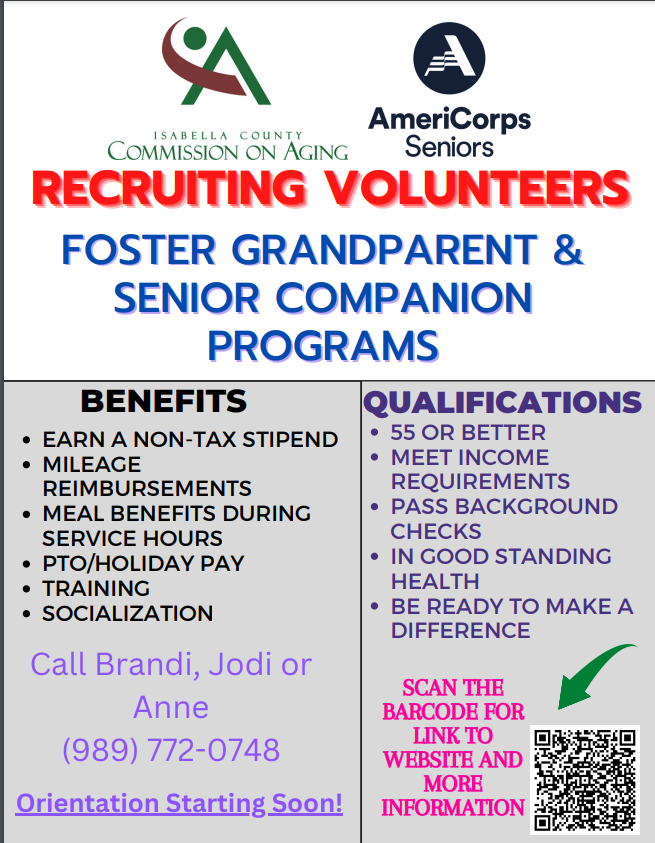 We are excited for our partnership with Alma College supporting our students with literacy!!