Please be advised that Alma Public Schools will be shutting down for three (3) school days resuming on Monday, January 24th. This includes all extra-curricular activities for the next five (5) days as well. No student work will be sent home. This is not remote instruction.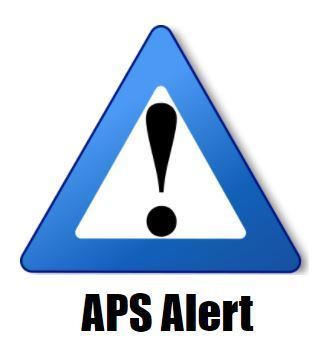 AHS National Honor Society is doing a T-Shirt Sale. See the attached order sheet. Please print this off and bring it in completed with payment to the Student Services Office by February 1st.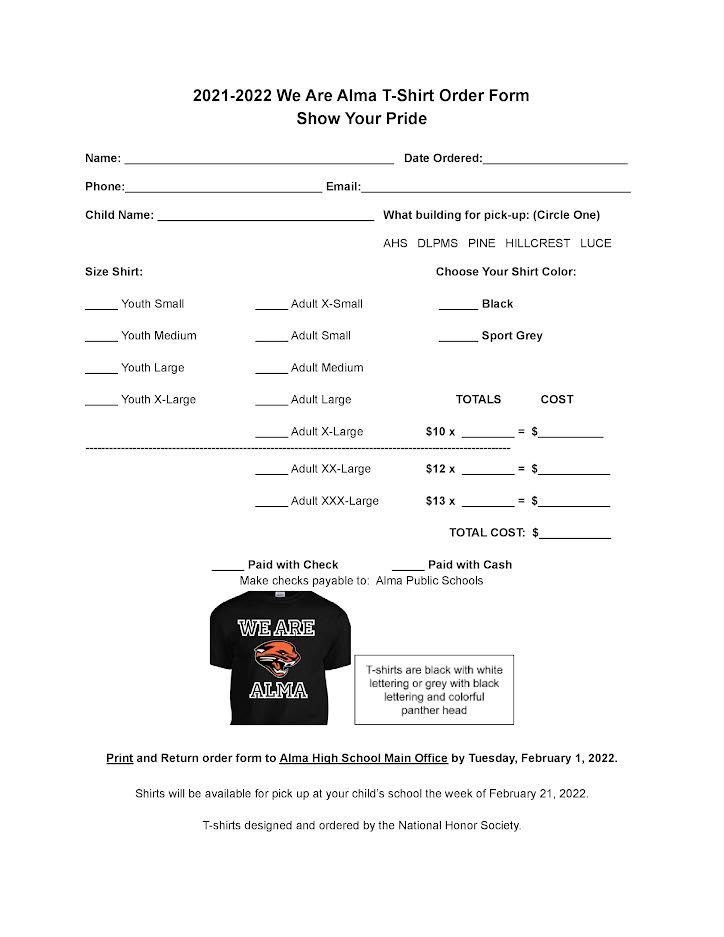 Attention Freshman & Others: Class ring information was given out on Friday, Jan. 14th. If you missed the meeting or are not a freshman but are interested you can pick up an informational packet in the office. Ring orders can be submitted during lunch or after school on January 26-27th. Parents can talk to a representative on those days after school. Please check out the Herff Jones website for information. You can email questions or call the Herff Jones office at (989) 773-1337.
https://highschool.herffjones.com/secom/school/MI/Alma%2BHigh%2BSchool/21000090000/0265/home?gradYear=2022

Attention Freshman: January 14th there will be an informational meeting about class rings. Ring orders can be submitted during lunch or after school on January 26-27th. Parents can talk to a representative on those days after school.


As you may be aware, neighboring districts are experiencing high levels of COVID cases impacting their ability to continue face-to-face instruction. APS would like to prevent additional spread across our district. We encourage everyone to wear a mask, remain socially distanced and continue best practice sanitization strategies. Masks will be available at school, on our buses and in all offices.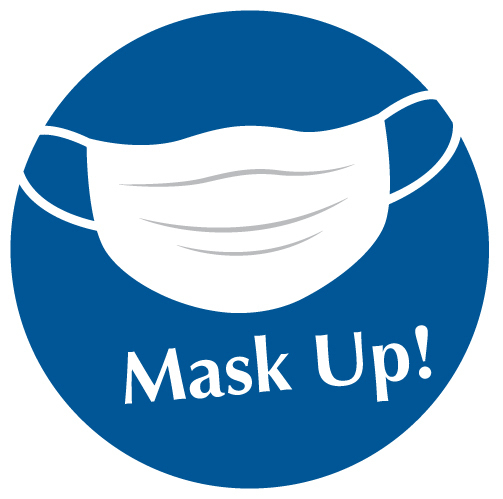 Alma needs a team! High School Esports begins January 23 at the Block House. Get with some friends and sign up using the QR code. Don't delay sign up today!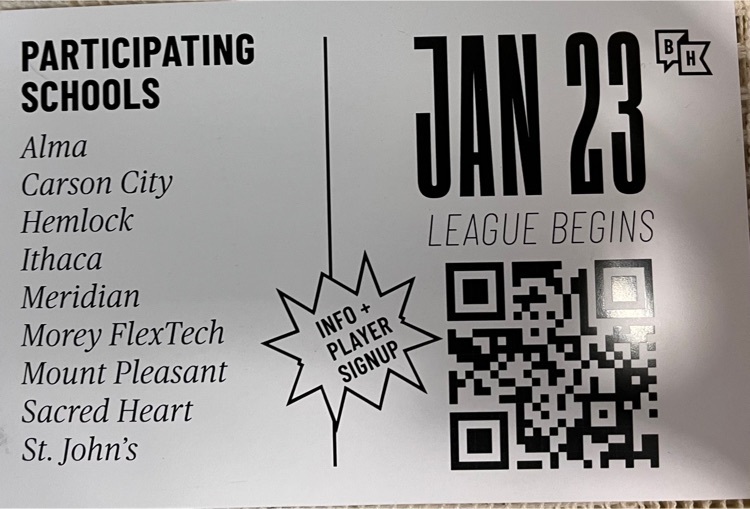 Attention Alma students who take CTE classes in Mt. Pleasant - Mt. Pleasant Public Schools will be closed tomorrow and will operate virtually starting Thursday. All Mt P CTE instructors will contact you. This is just for AHS students that travel to Mt. Pleasant to take CTE classes. All Alma classes will continue as we have been.
Parent/Teacher Conferences are tomorrow, Wednesday, January 12th. They will run 4-7pm. They are in person and we recommend wearing a mask and social distancing the best you can. Stop in at the main office and pick up your students progress reports before you visit with the teachers. If you can't make it in, please contact any teacher you want to talk to.

Business Professionals of America Regional Competition Results: Rosie Polk ~ Parliamentary Procedure Concepts 1st Place, Legal Office Procedures - 5th Place Daniel Thanasiu ~ Computer Security - 2nd Place, Device Configuration & Troubleshooting - 2nd Place, Computer Programming Concepts - 3rd Place Victoria Posey ~ Parliamentary Procedure Concepts - 3rd Place Kimberly Wilson ~ Legal Office Procedures - 4th Place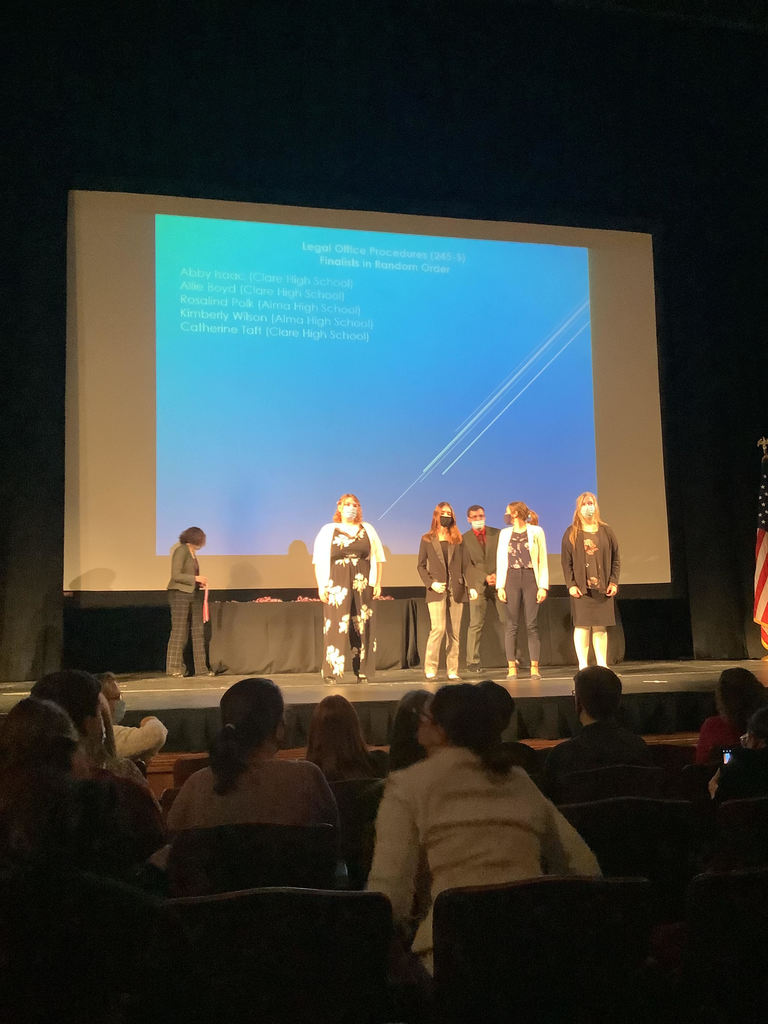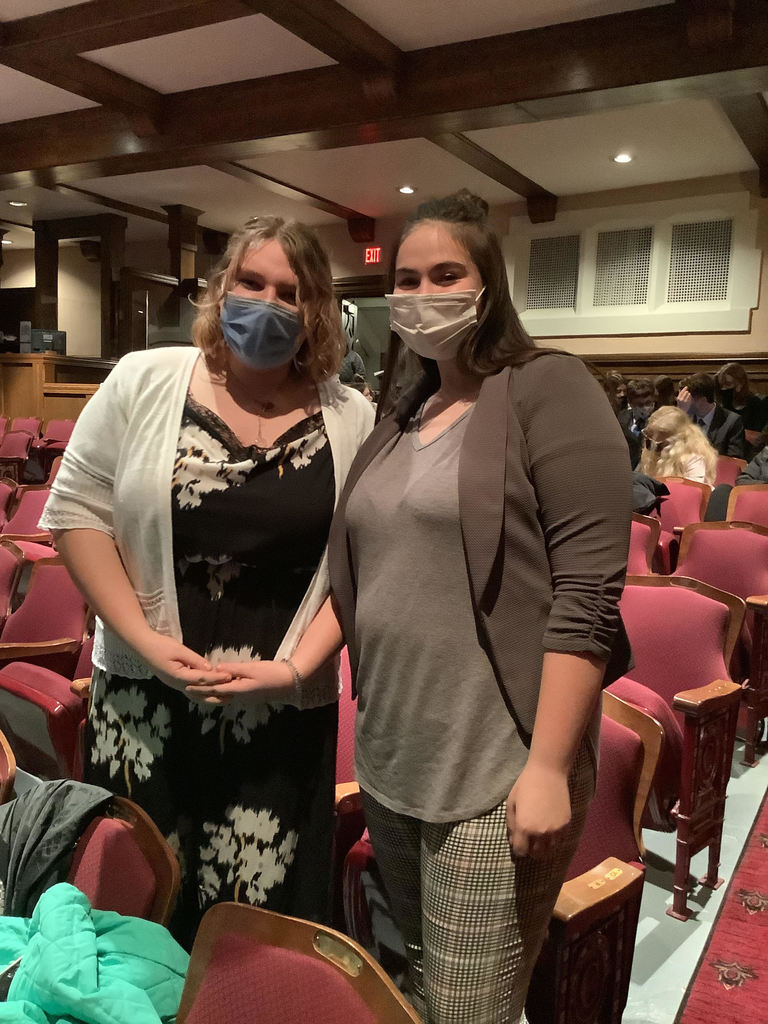 Want to join the wonderful staff at Alma High School? We have a special education teacher opening.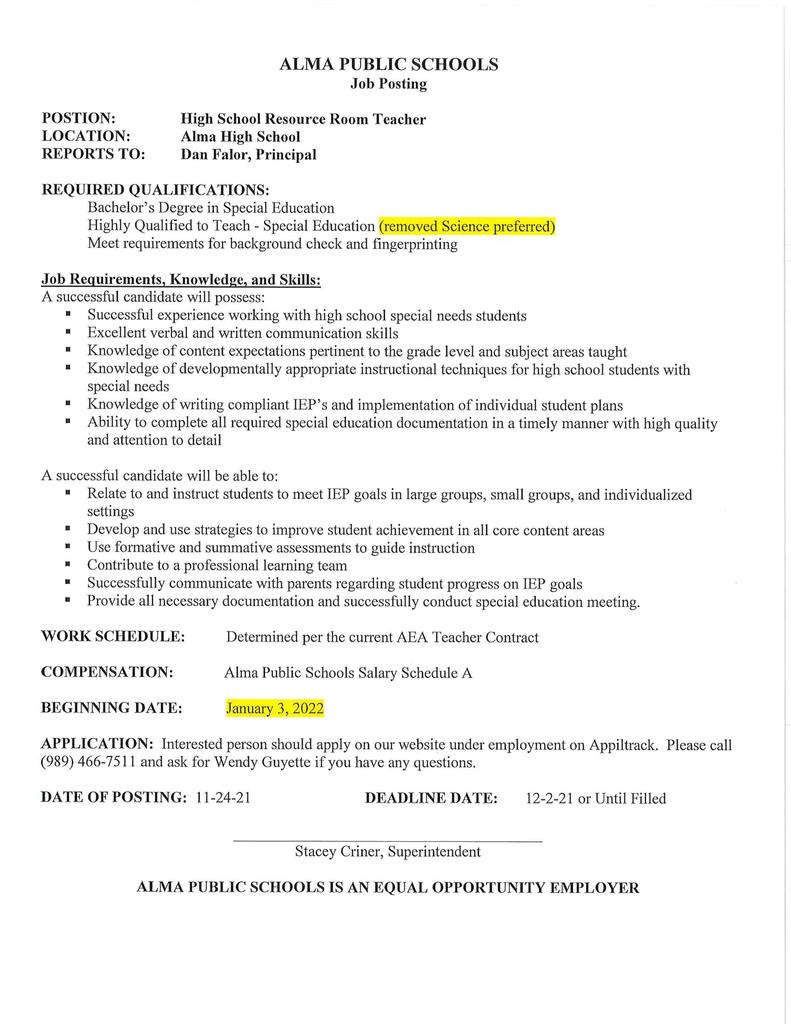 VFW - Voice of Democracy Competition Laila Heiss, Karly Crowe, and Bonnie Lord were recognized as Alma Post winners.   Bonnie won 1st place at the district competition. Luca Lebron Alma post winner for Patriots Pen from the middle school.
Check out our Students of the Month for 2021.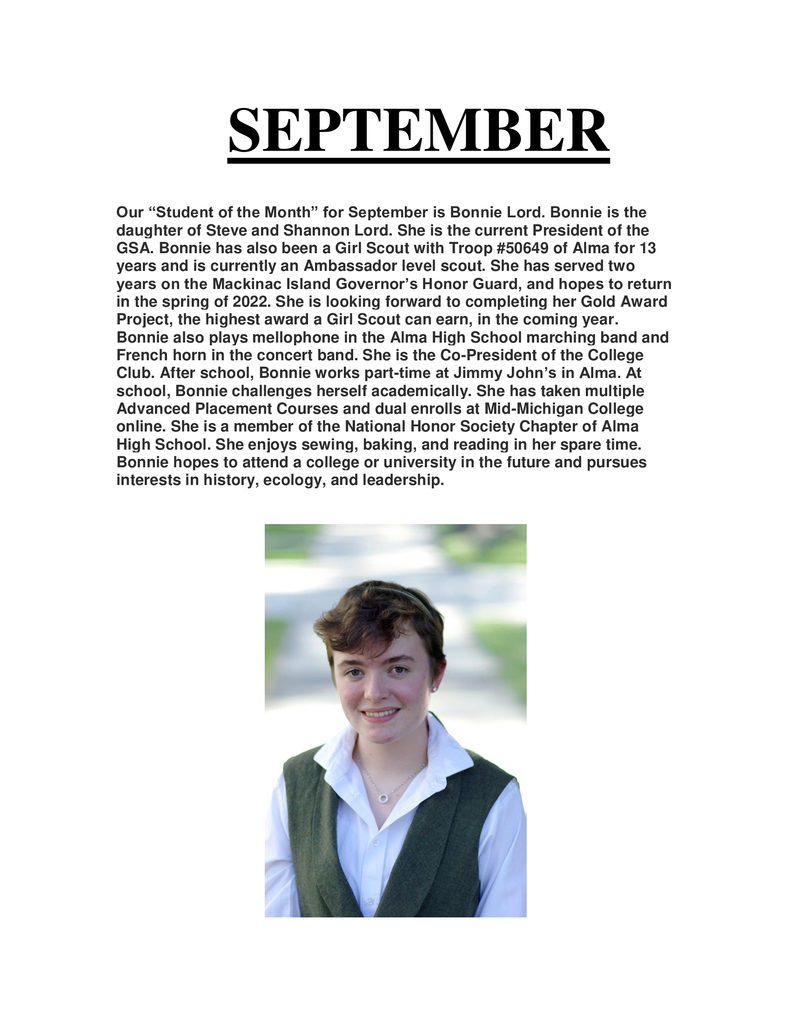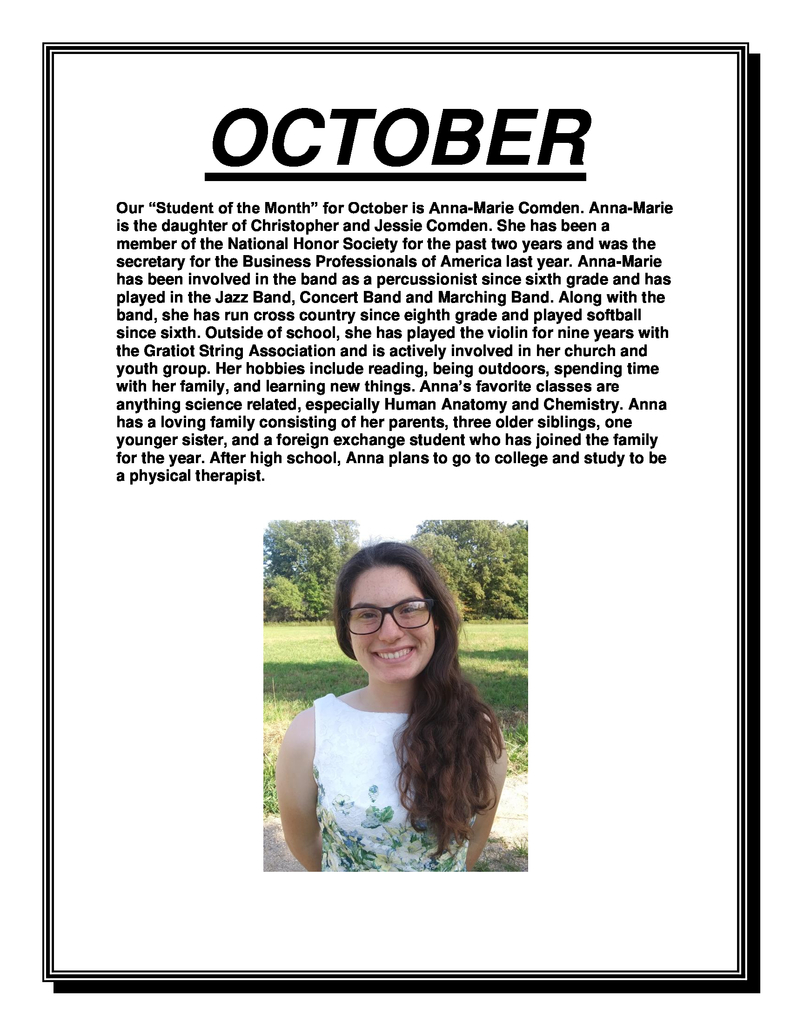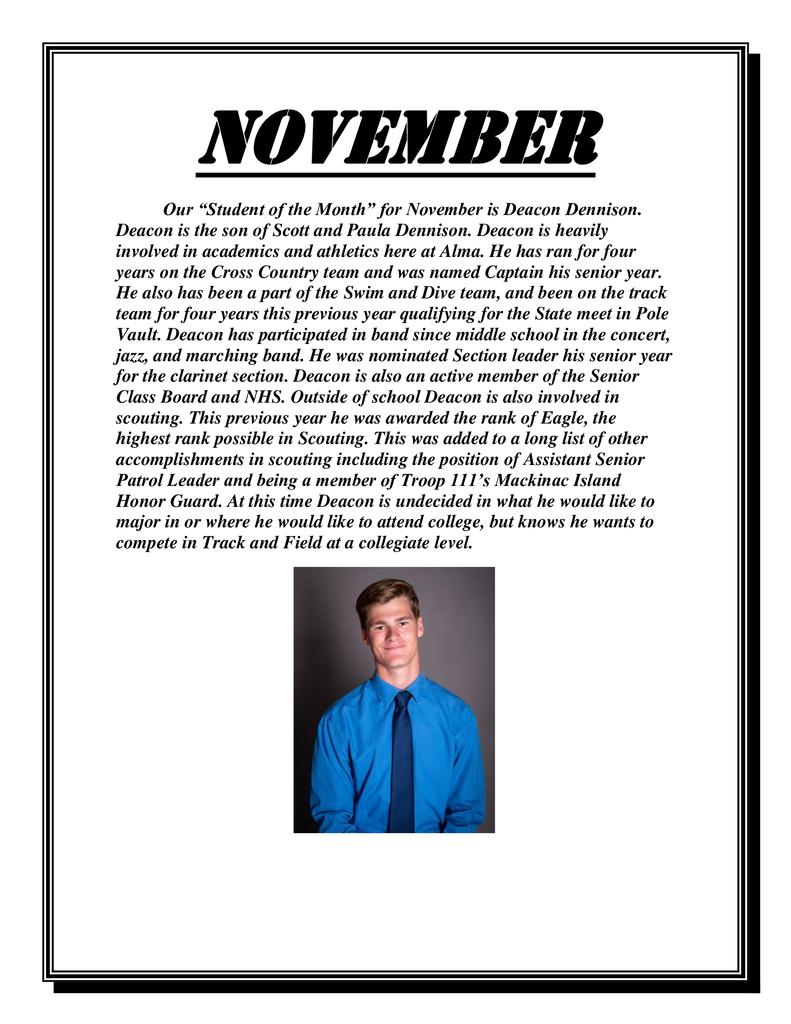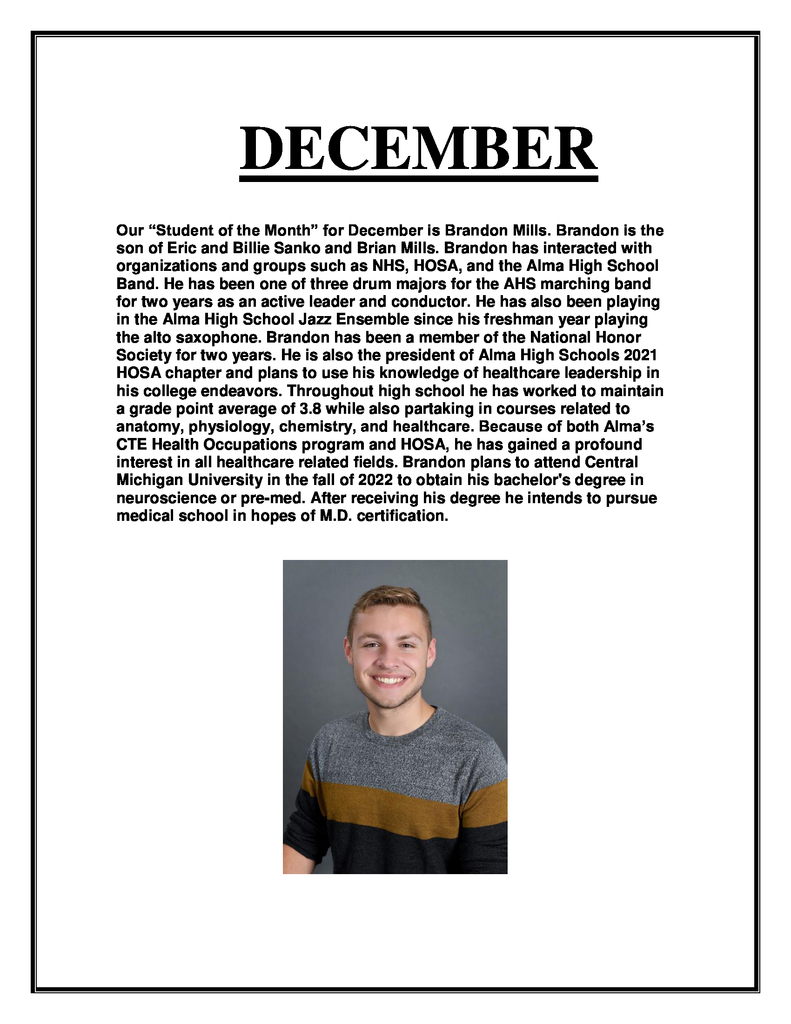 We look forward to seeing everyone back tomorrow, Monday, Jan. 3rd. Remember student drop-off & pick-up is in the South student lot. The circle drive is for busses.

Happy New Year! As we return to face to face instruction tomorrow, Alma Public Schools asks that parents and guardians keep symptomatic children home. We also encourage students to mask as we return from a high exposure holiday period. Thank you for your continued support as we work together to keep kids in school.

Do you know someone interested in becoming a K-12 Director/Supervisor of Special Education? If so, it is not too late to apply. Send the requested application materials to Stacey Criner, Superintendent
scriner@almaschools.net
before 4:00 PM on Monday, January 3, 2022.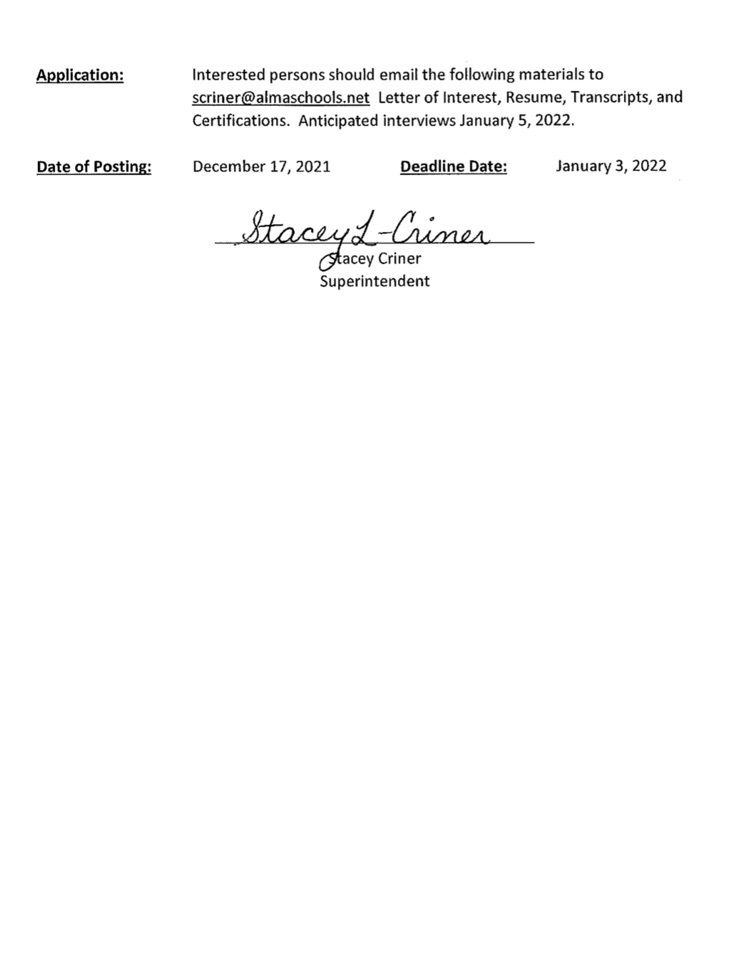 Happy New Year!
Merry Christmas from AHS!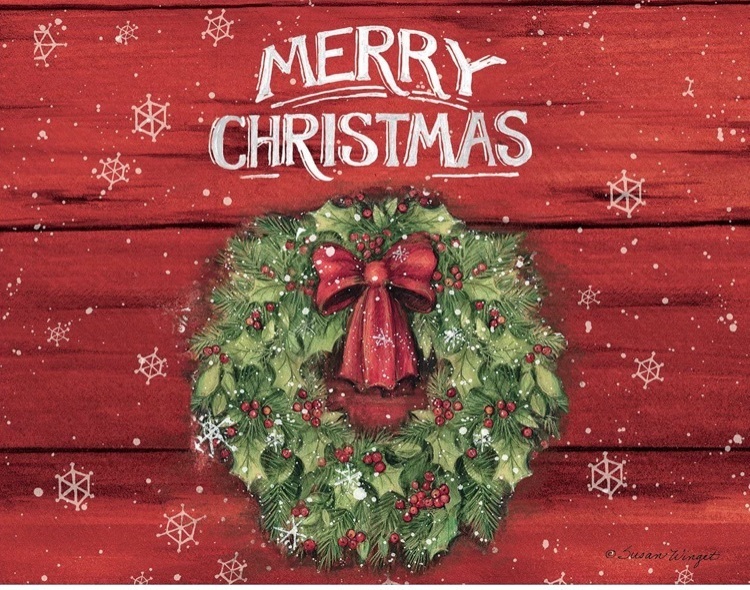 The weightroom is getting a makeover during break thanks to fundraising by Alma Football.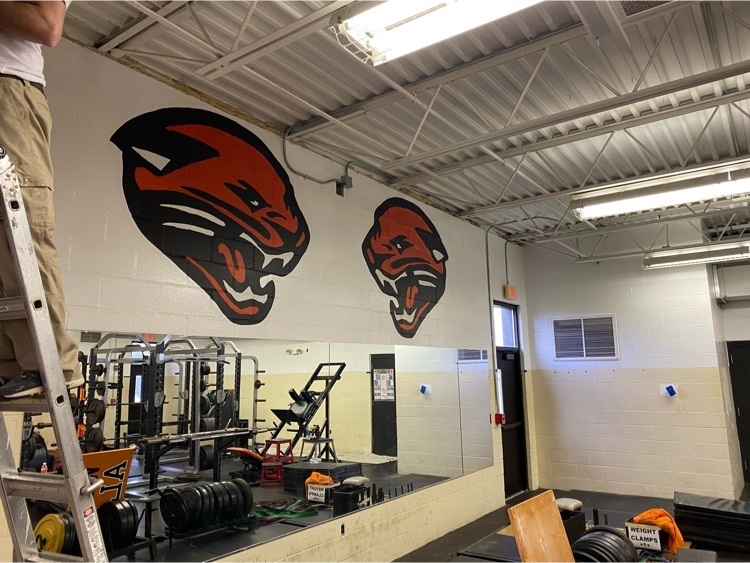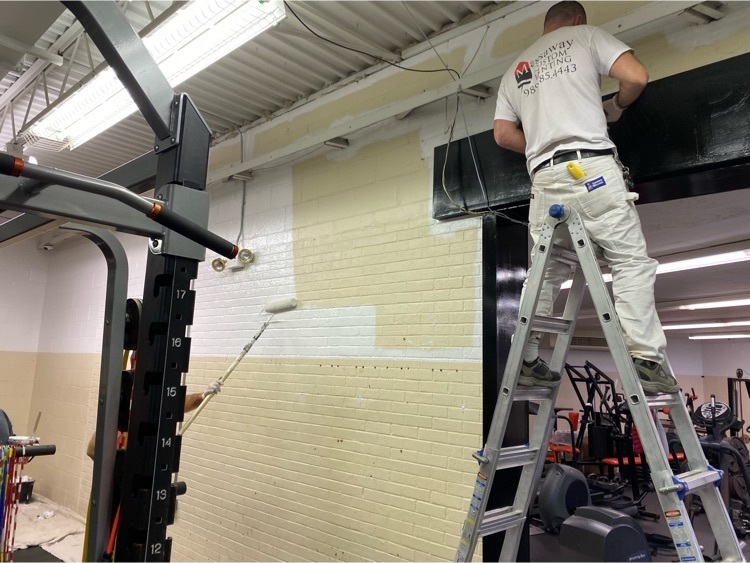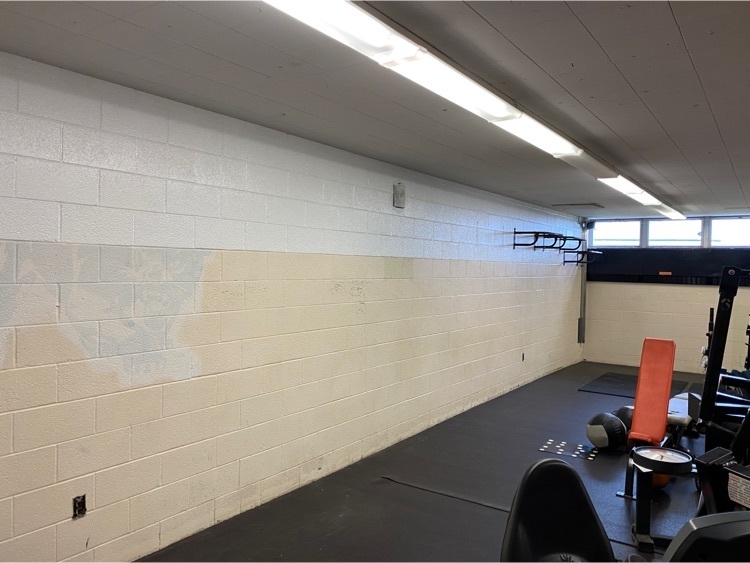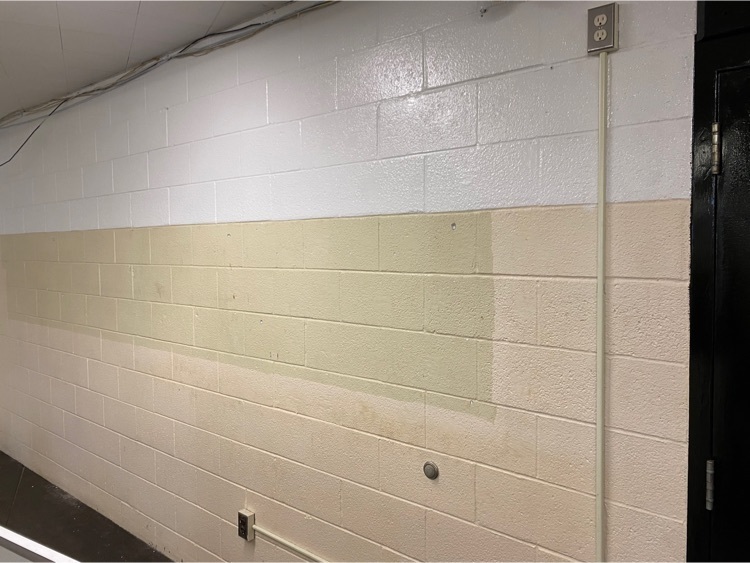 As we continue to update you regarding the safety protocols in our schools, we wanted to be sure that you all are aware of a "challenge" that is currently being led by the social media platform, Tik Tok. This evening we learned of a nation-wide challenge on Tik Tok, encouraging users to make threats of violence against their schools on Friday, December 17th. Once again, we are asking for your help as parents/guardians. Please talk to your children about this type of social media challenge and encourage them to speak out against it. Remind your students of the consequences of this behavior. Sometimes our students do not realize the serious consequences or threats to the safety of our schools and community until it is too late. There have been no threats specific to APS. This is informational only.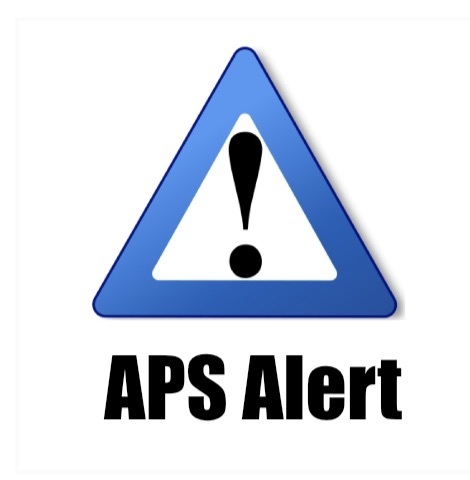 Great night of music!