We thank the AHS class of 1981, for the beautiful High School sign upgrade and memorial garden.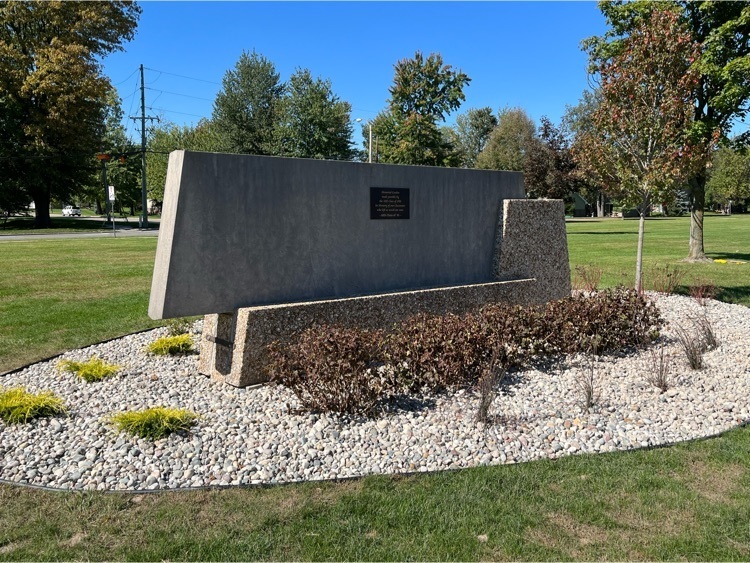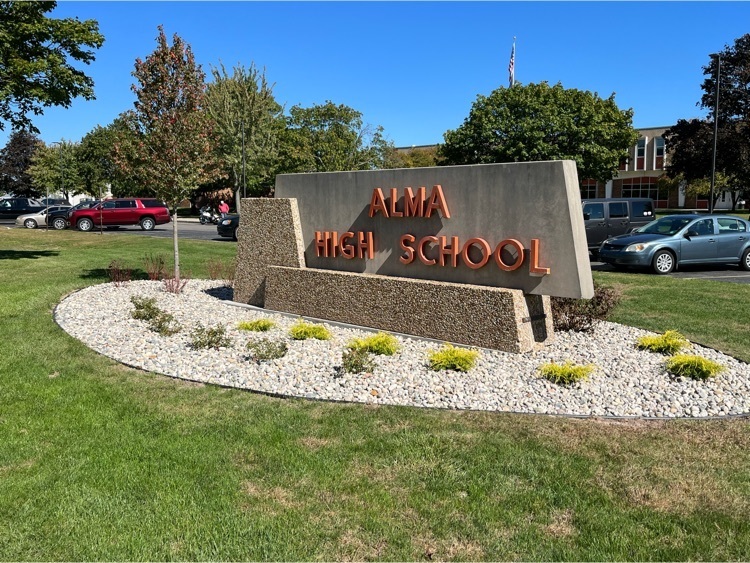 It is nice to see learning taking place in so many ways while visiting Pine Elementary this afternoon.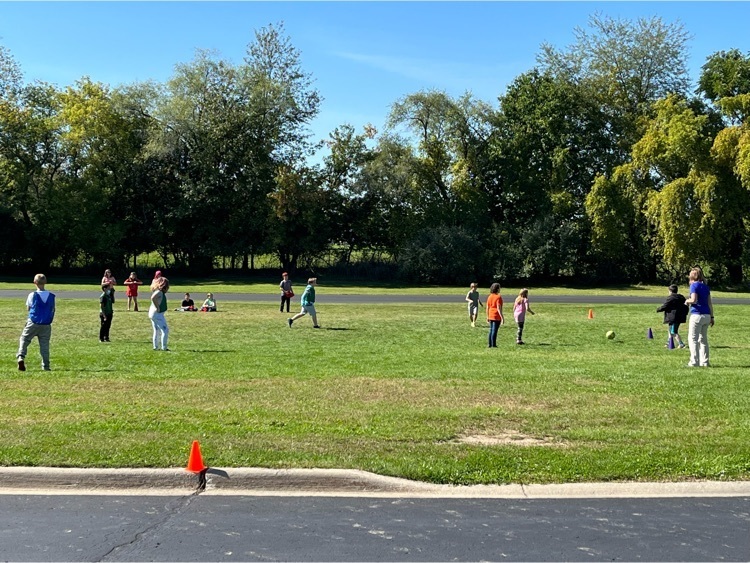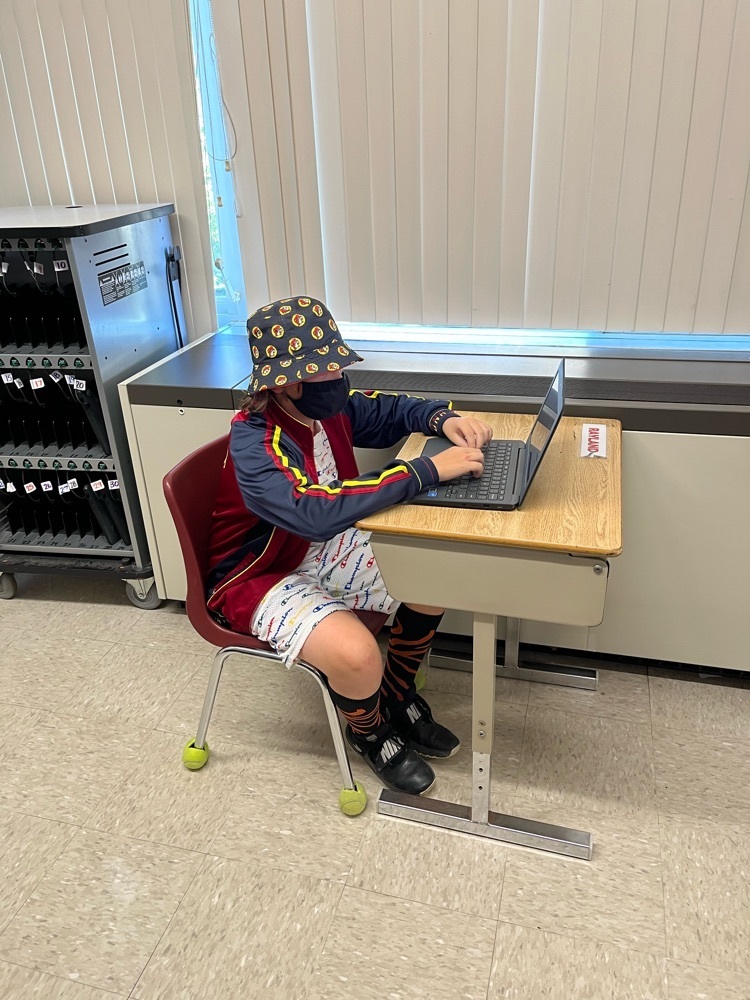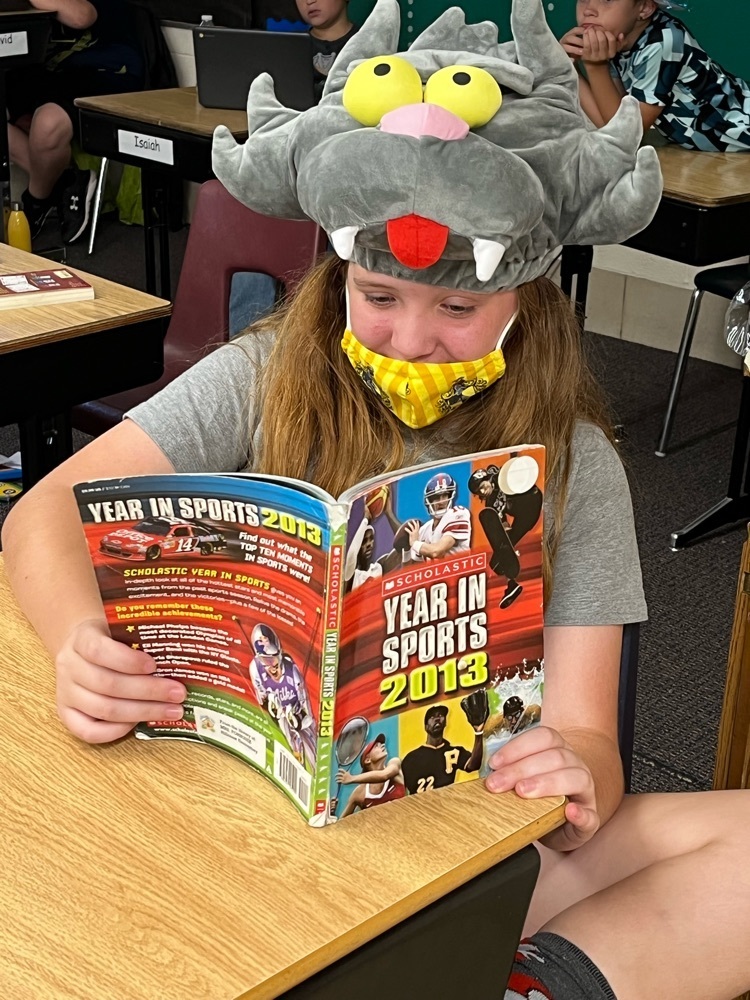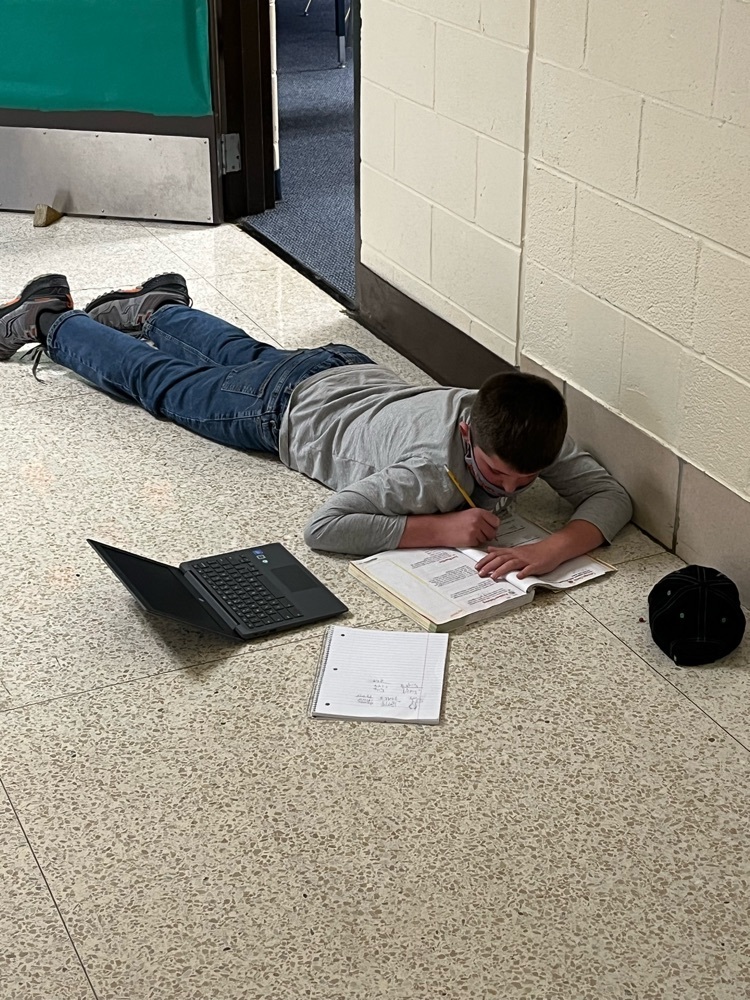 Luce Road will not have school today, Thursday 9/23/21, due to a power outage. Teachers should report to DLPMS.

Celebrating our partnership with Alma College. Thirty-one (31) Alma College education majors hold class at Pine Elementary. Taught by Dr. Peggy Yates, the Reading Lab at Pine offers seventeen (17) different thirty (30) minute weekly sessions with our 4th and 5th grade Panthers. We honor these opportunities and look forward to many more.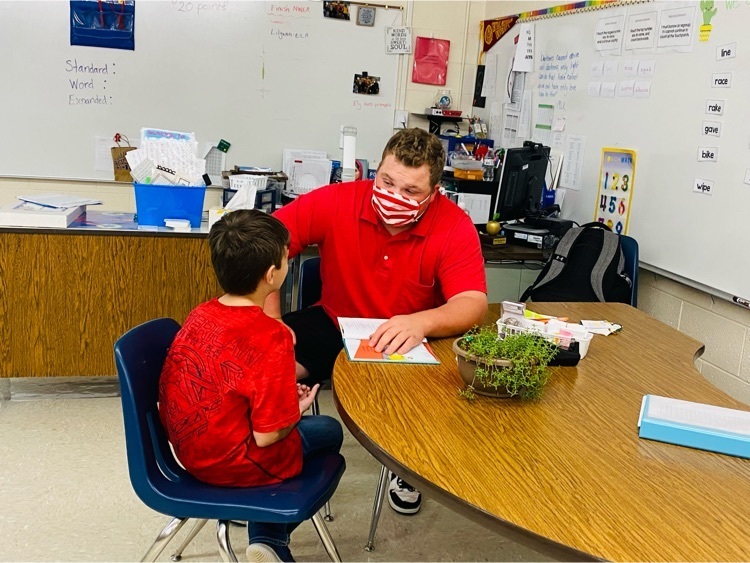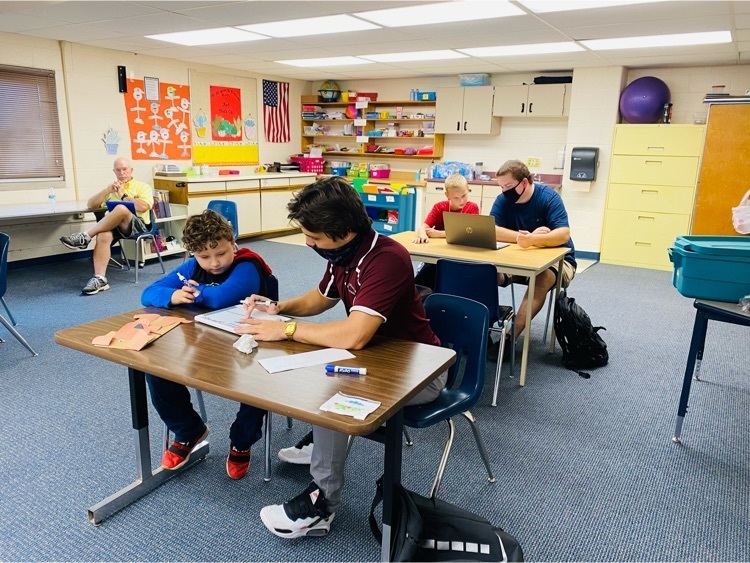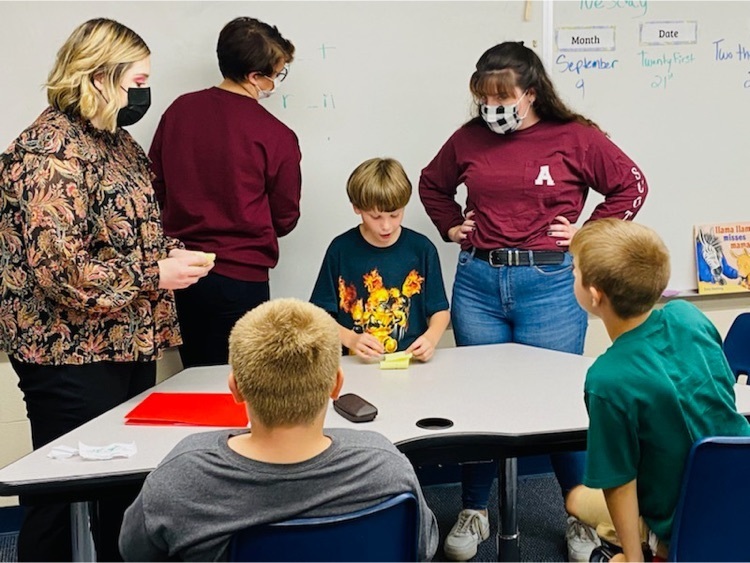 No better way to spend a sunny day. On the sidelines of a game against Ithaca. Stellar performance guys!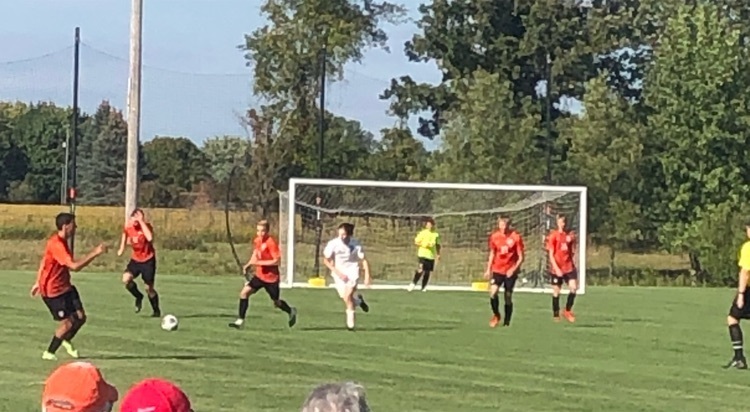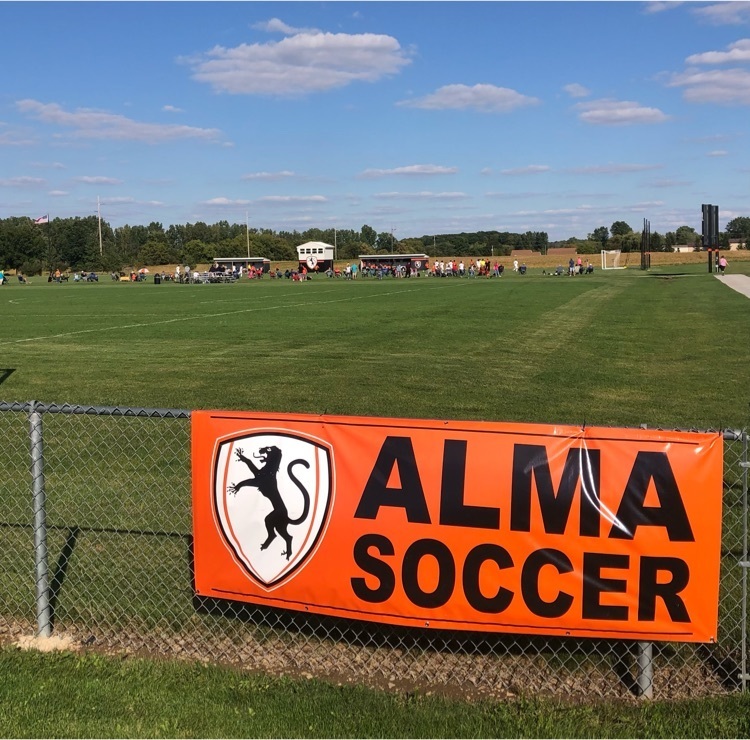 Free Sports Physicals- Alma location Wednesday, October 13, 2021, 3:00-7:00 PM Family Practice Center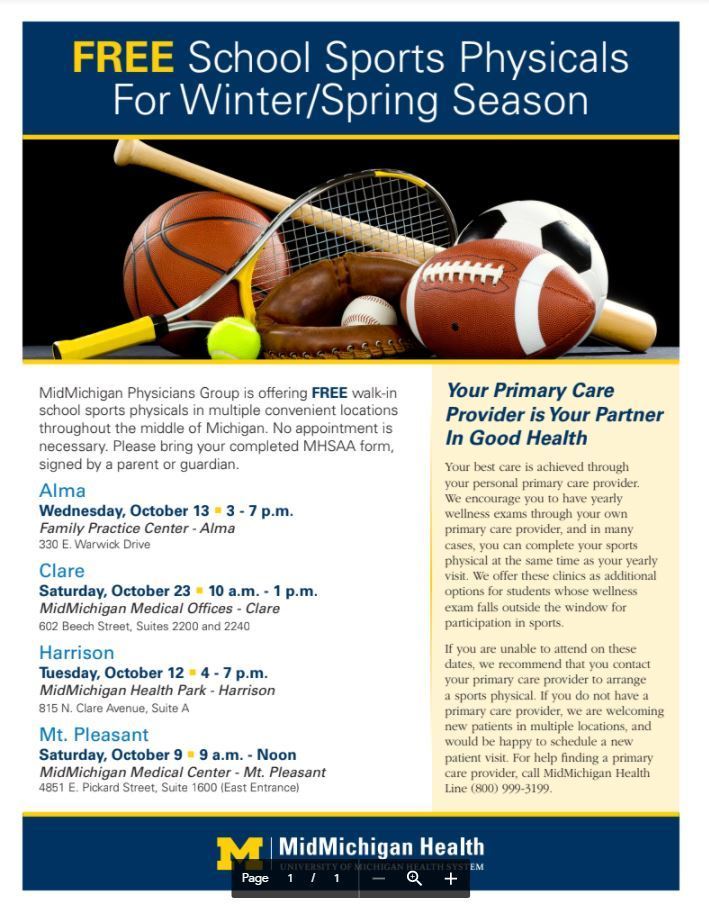 Our volleyball panthers are demonstrating impressive teamwork at their game against Garber.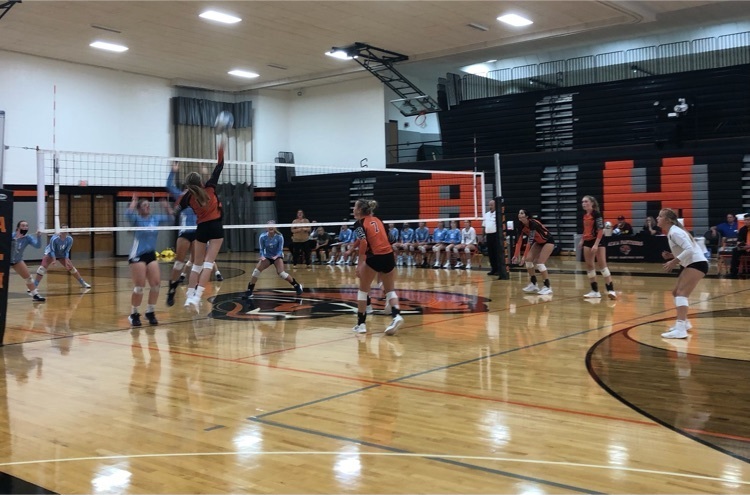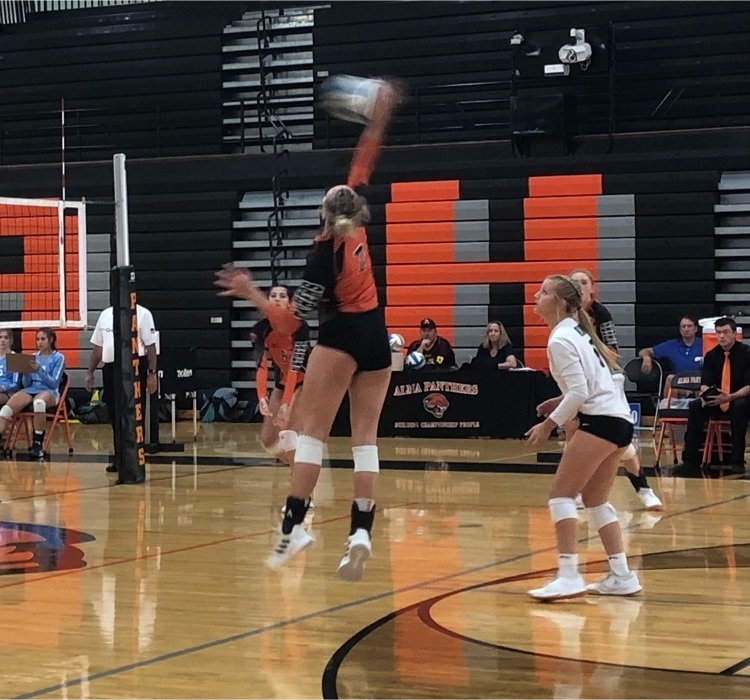 Alma Police Athletic League (PAL) 5th-8th cheer practicing outside on a beautiful day.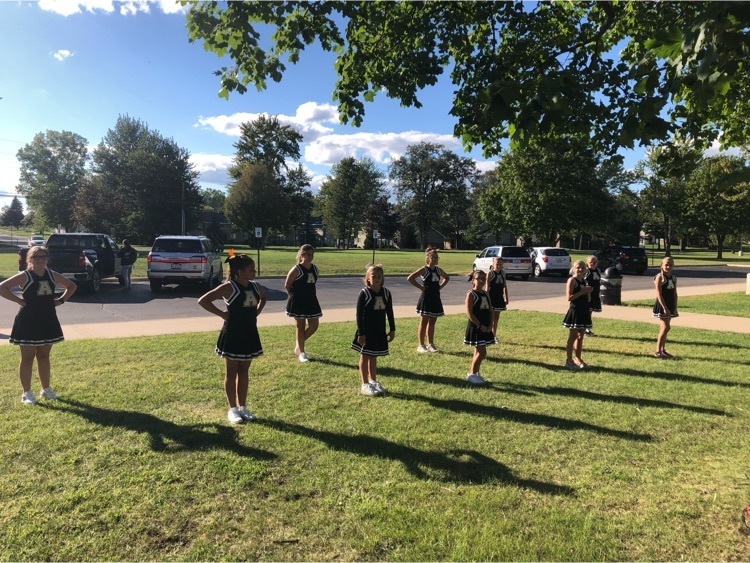 Congratulations to the August 2021 CFX Golden Apple Award Winner, Mrs. Fornusek! Mrs. Fornusek is an educator who pours her heart and soul into her classroom and students. Her dedication to the profession and students is not to be mistaken. You will often find Mrs. Fornusek at school late into the evenings. During that time, she's planning and preparing lessons and activities to enrich her students' learning! She not only puts a large focus on her students' academic needs but also their social-emotional needs. While teaching during a pandemic last year, she did a great job reminding her colleagues that we need to make sure our students and ourselves are well emotionally, and not to stress over the other everyday stressors this profession can cause. Mrs. Fornusek's Fifth Grade students and colleagues are blessed to have her in their lives!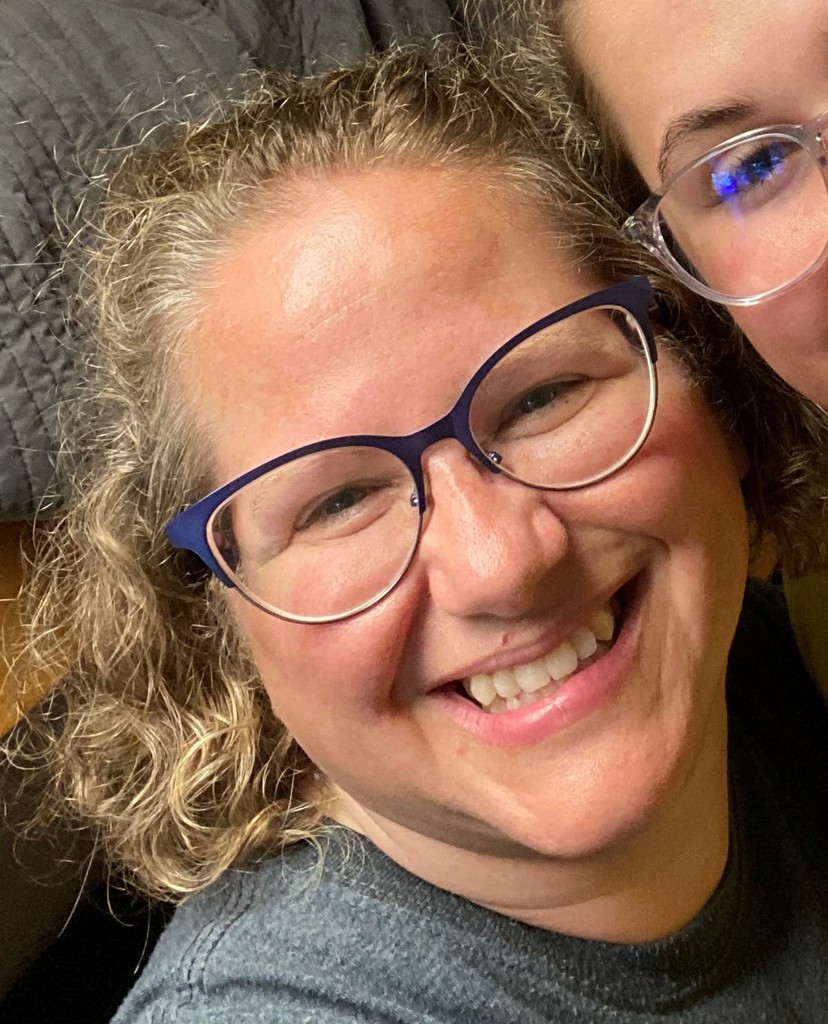 Due to one third of 8th grade being identified as a close contact, Alma Public Schools has decided to flip 8th grade to remote instruction. Remote instruction means that 8th grade students will not need to report to school for their instruction. Instead, beginning tomorrow 9/14/2021, each 8th grader will be required to join their class via Google Meet for video instruction. Attendance daily and for each period will be required. 8th grade remote instruction will be in effect through 9/20/2021. Students will return to face to face instruction on Tuesday, September 21, 2021. This does NOT impact any other grade level. Sincerely, Stacey Criner

This week's Alma Public School's staff spotlight is on Miss Kim June. Miss June is a 4th grade teacher at Pine Avenue Elementary. The best part of her job is definitely the students! After 30 years at APS, we know there are countless lives that she has touched and had an impact upon. You might find Miss June assisting with traffic flow on Pine Avenue each afternoon, volunteering her time, playing the piano or enjoying sports. What you may be surprised to learn is that Miss June played professional football and baseball! Miss June is a valued member of the Pine Avenue staff and we are thankful she is a member of the APS team.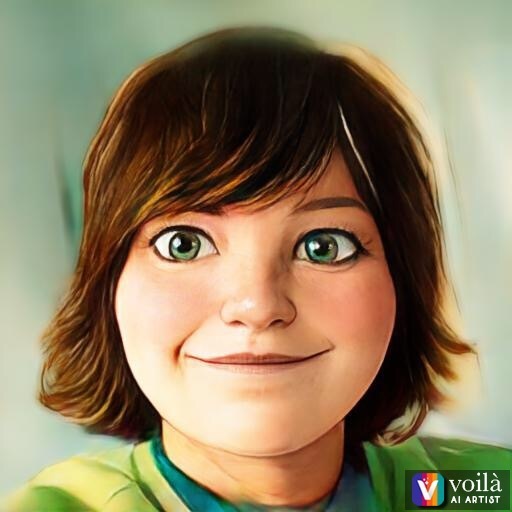 On September 9, 2021, Alma Public Schools were notified of 2 positive COVID cases: 1 at the High School and 1 at DLPMS. We followed the direction of MMDHD to implement their plan of action, which includes identification and notification of close contacts. If you were not notified by the Health Department or Alma Public Schools, you were not identified as a close contact. This information was added to our ongoing COVID Dashboard located on the district website.

Check out our amazing boys tennis team vs. Garber on our newly refreshed courts.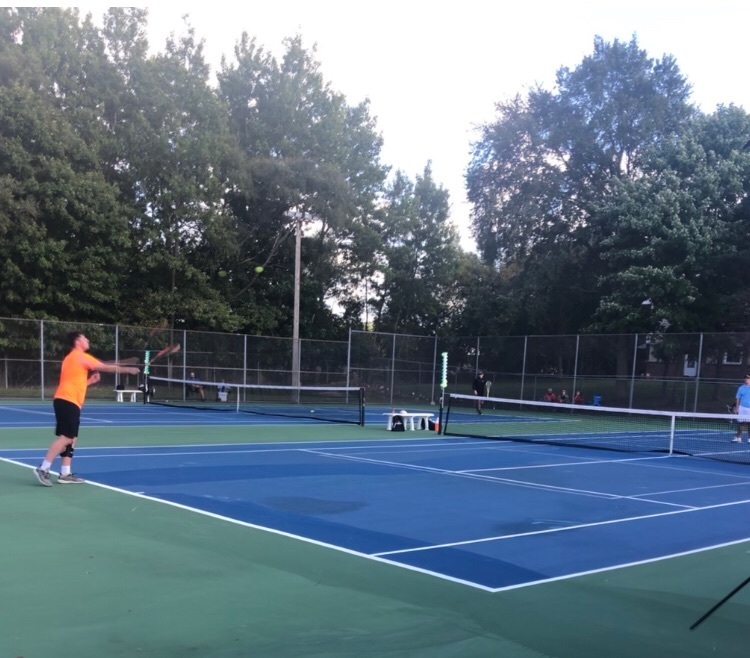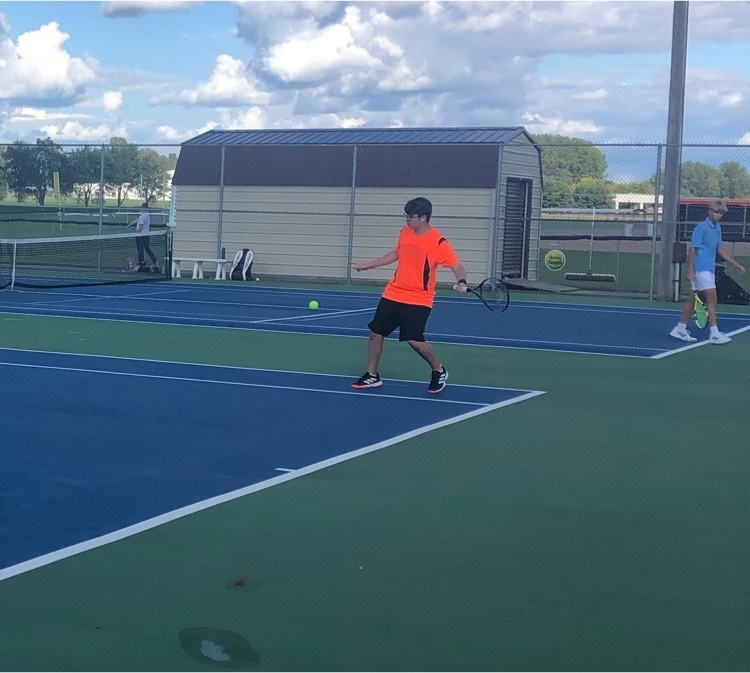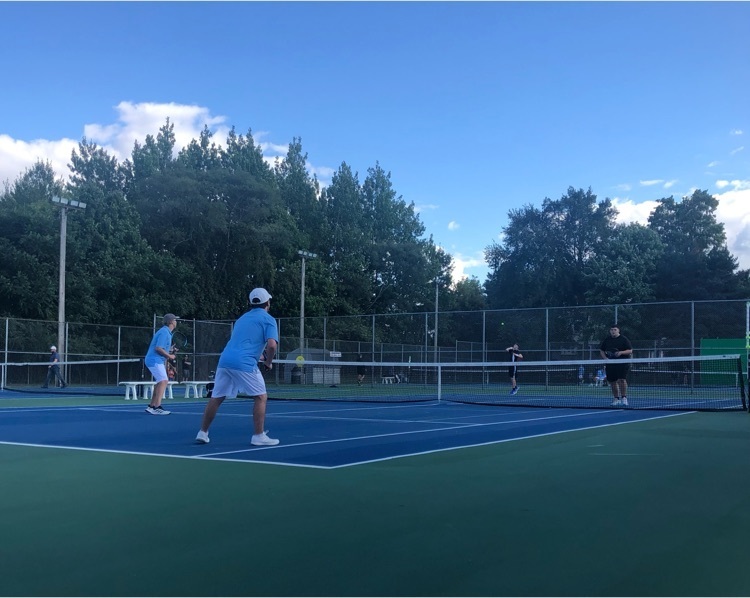 Having a great time at the tailgate, here until 7:00. Hope to see you!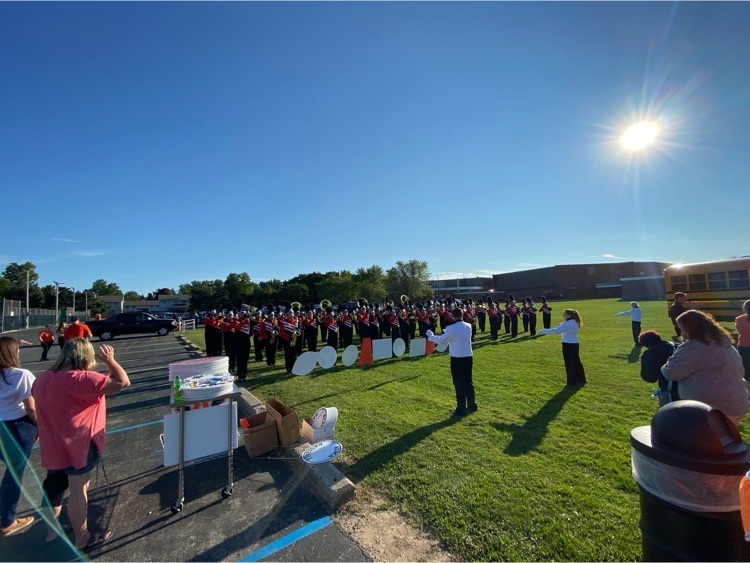 Alma Public Schools would like to highlight one of our amazing staff members. Rena Haase works at Luce Rd. as an office paraprofessional. She has been an employee since August 2015. Rena believes that children are the best part of her job. Although her current position does not allow her to work with them as interactively as she used to, fortunately, she does still get to see them and get to know them. In addition, Rena loves the team she works with. She stated that "Everyone is so hard-working and so very resourceful. I look up to many of them." In her spare time, Rena spends time with her husband and our 2 boys, Jordan and Gabe. She also loves to read. If she can spend any time in nature, especially in or near water, then she is a happy girl. Luce Rd. is excited to have Rena Haase on staff.

Alma Public Schools is proud to host the DELMAC cycling guests. Enjoy the ride!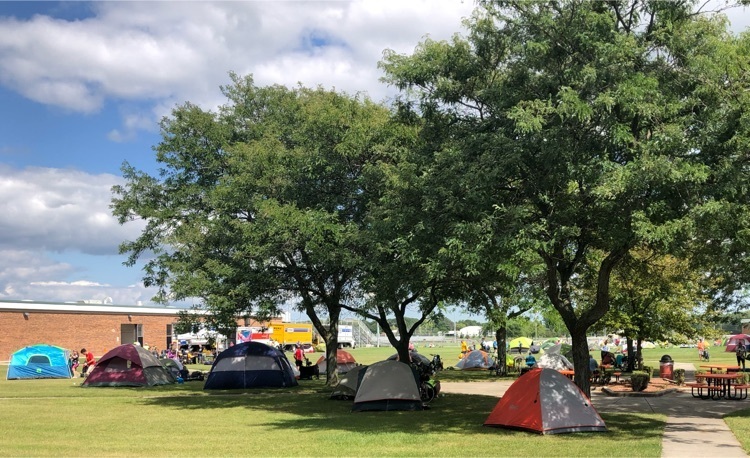 Alma High School students taking advantage of the gorgeous weather and getting some class reading in too.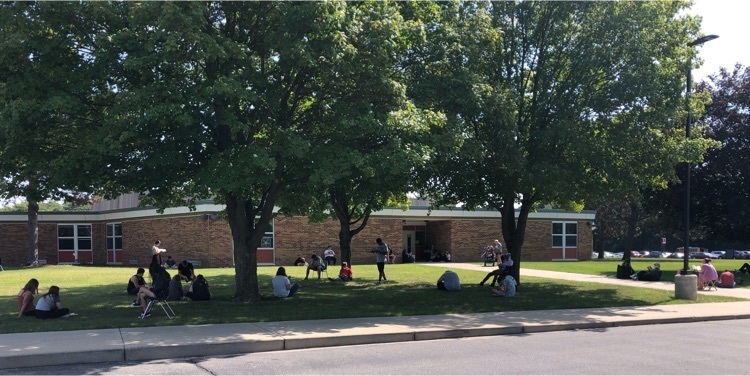 Great job Alma Swim Team! 3rd place